Tennis is everchanging!
Published 10/27/2015, 9:57 AM EDT
By

Follow Us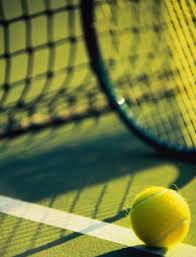 In tennis, nothing remains constant. The game is evolving with every point and changing with every new player. In a single point a new shot might be invented or initial signs of a rising star might be seen.
America's Favorite Video Today
In tennis, now is all you have.
Physically demanding
ADVERTISEMENT
Article continues below this ad
In recent years, there has been a remarkable change in the style of play. The game has become a lot more physical. We often witness gruelling five set matches that soak players of all the energy they have. It can cause damage to such an extent that players at times are forced to retire from the matches.
For instance the 2012 Australian Open final between Rafael Nadal and Novak Djokovic was contested for an incredible 5 hours and 53 minutes. Such long matches were unheard of in the past. These torrid matches show how much more physically demanding the game has become nowadays.
Serve and Volley? No.
Another change is the significant decrease in serve and volley players. I don't blame them. The ferocious 90 MPH forehand shots are not so easy to volley.
Players give utmost attention to their fitness these days. This allows them to play long points well. They like to stick to the baseline and dictate from there. They are willing to hit three to four winners to win the point but not risk coming to the net.
Even in doubles, you might end up watching four players hitting shots from the baseline. This was rarely seen in the past.
Excitement level
The ' Big Four ' are ruling the tennis world and the hearts of millions of fans around the world. They are probably the greatest ambassadors of the game in Open era. Their contrasting styles of play, their sportsmanship, their incredible talent and love for the sport have attracted people of all ages.
There has been a great influx of Asian fans in tennis. With tournaments like Shanghai Masters (founded 2009) , China Open (reinstated in calendar in 2004), Dubai Open (founded 1993), Chennai Open (founded 1996) et al, there has been a huge way of excitement in the continent.
A living out of tennis
The fan-base of tennis has increased many folds and so has the money involved. Tournaments are now offering more money. Even if the player loses before quarter-finals, they can earn enough to make a living out of tennis. This encourages more youngsters to take up tennis as a career option and not just as a leisure activity.
Big sponsors are partnering with talented youngsters and giving us players from parts of the world where tennis was never even known to exist. These players play their own style of tennis and produce magical moments on and off the court.
Interaction with fans
The enigma associated with big tennis players of the past is no longer visible in this generation. Platforms like Twitter, Facebook and others have made it possible for fans to know where their favourite players are and 'what is on their mind'. Fans can directly interact with players and ask them questions.
We even witness two players' teams indirectly interacting with each other before the match on these platforms. They use smartly framed sentences to create a sense of doubt in the other player's team and the player himself. Such interactions make it possible for fans to have a locker-room like feel before the match.
ADVERTISEMENT
Article continues below this ad
Tennis players have turned into role models. They inspire and motivate youngsters. Their fighting spirit attract people towards them. Their off-court behavior influence millions. Their hard work encourages young minds to do their assignments and homework.
Tennis players have grown into special people; people who are expected to be perfect. Maybe that is why tennis is such a beautiful sport; every player is striving for perfection.
ADVERTISEMENT
Article continues below this ad
Providing feedback will help us make your experience better.
Enjoyed Your Read? Let us know how likely you are to recommend EssentiallySports to your friends!