Tennis Injury Breaks Ensure Longer Career
Published 10/26/2017, 3:49 PM EDT
By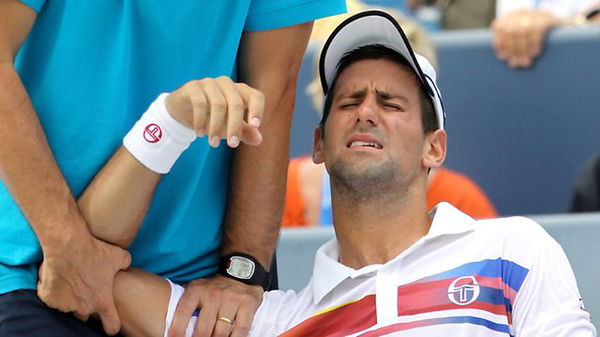 With the recent successes of Rafael Nadal and Roger Federer, who have shared six titles each, this might just be the beginning of a new era in modern tennis. Five of the top ten and almost fifty of the top 100 players are aged 30 and above. The paradigm of physically demanding sports so far, has been that of younger players, in their prime who exploit their untapped well of potential. Off late, tennis injury issues have struck a number of players. So they have taken fairly long breaks to recuperate.
Players in their mid twenties have been dominating the sport. On the other hand, players in their later twenties or early thirties, have been on the decline. However, 2017 has been quite incongruous, to the way the things have been so far, with Rafael Nadal, Roger Federer, Serena Williams and Venus Williams, leading the platoon of the thirty something, to achieve more titles than the younger players. Several players in their 30s now opt to take a long break to recover fro any tennis injury.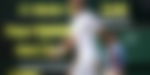 Tennis, over the years, has been 'evolving' -for a lack of a better word, in its own way. The racquets have shifted from the wooden to the graphite models, imparting more power and top spin into the regular shot making. The courts have grown to accustom themselves to the faster pace and longer rallies. The shot making has shifted from the closed stance to the open, shifting the stresses, from the shoulder onto the wrist and elbow.  Now, maybe a new era is in the making, with players taking long breaks in between tournaments to stay healthy and extend the length of their careers.
ADVERTISEMENT
Article continues below this ad
Let us wind the clock a few years back, when the prospect of surgery would threaten players of a career ending injury. Players would seriously contemplate taking mid season breaks, succumbing to the fear of not being able to play on the same level and with similar intensity after returning. However, with the kind of year that Rafael Nadal and Roger Federer have been having, more players will look at taking longer periods of rest breaks, as a positive rather than negative strategy. Federer and Nadal, themselves were not sure if they would be able to compete at the highest level and win tournaments, as they have done this year.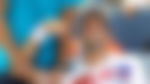 Former world no. 1 Mats Wilander says, "I think some players figure out how to take a rest period to heal themselves. But others are too afraid of doing that because they are worried about being unable to get back to the top of their game, so they run themselves into the ground. I think it's a learning curve and people will realize with Roger and Rafa as examples that there is nothing to worry about."
ADVERTISEMENT
Article continues below this ad
Five of the top ten players are currently on a recovery break from their injuries. Tomas Berdych and Nick Kyrgios have also cut short their 2017 season, citing back and hip related injuries respectively. The ATP calendar has turned out to be a very demanding circuit, with players having to tour for 11 out of 12 months, which leaves the players with barely 6 weeks of recreational time. Having said this, the players have complete liberty to opt out of tournaments, provided they inform the tournaments beforehand. Rafael Nadal has won 65 matches having played 75, and Roger Federer has won an astounding 44 out of 48 matches.
Roger Federer, as we know, skipped the entire clay court season, to stay fit for the grass court season. In addition, although he has played lesser matches than Rafa, Roger has lost fewer than Nadal, bagging the same number of titles. This goes on to show, how smaller periods of breaks, in the latter part of a player's career, can significantly boost their chances of performing well.  Federer, himself was surprised that Nadal, did not take a break during the entire season. He had said, "It's nice to see him keep going, a really big win for him (China Open, Beijing) on Sunday. He won the US Open, played the Laver Cup, so for him to go to Beijing and win it right away, I expected him to pull out, to be honest, just because, why not? And come here to Shanghai. Or maybe just skip Asia totally… There is no reason for him to push so hard."
ADVERTISEMENT
Article continues below this ad
Rafael Nadal seems to have taken Federer's advice, as he announced his withdrawal from the Basel open, citing a long persisting knee issue. This sets up a cliffhanger of a finish as we go into the latter part of the season, as Federer looks to close the gap between him and Nadal.
While veteran players aim to play as much as they can, they will look at Federer and Nadal as an example to extend their careers. This will inspire them to continue playing a sport that keeps pushing the players to improve their physical and mental aspects of the game and embrace the Tennis injury rather than pushing your body over the limit countering them.