Tennis Legend Lauds Novak Djokovic for Striving to Gain Same Respect as Roger Federer and Rafael Nadal
Published 08/31/2020, 8:14 AM EDT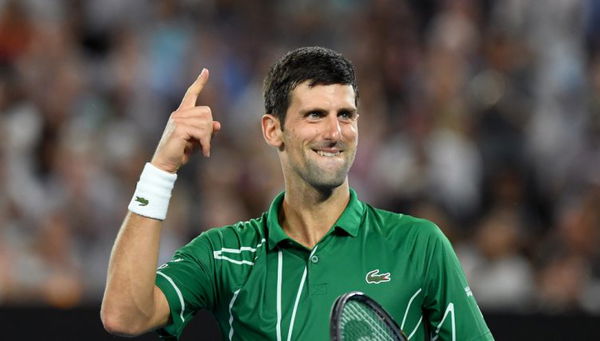 ---
---
As Novak Djokovic sets off on his US Open 2020 campaign on Monday, all the focus is on whether he can close the gap on Roger Federer and Rafael Nadal for most Grand Slam titles.
ADVERTISEMENT
Article continues below this ad
If the Serbian wins his 18th Grand Slam in two weeks, he will be one title short of Nadal and two of Federer. The dream that is nearing fruition seemed rather improbable not too long ago.
Novak Djokovic worked hard to earn the same level of respect as Federer and Nadal, is what the four-time US Open champion, John McEnroe, believes.
ADVERTISEMENT
Article continues below this ad
The American powerhouse said he relates to Djokovic in that aspect, as not many considered him in the same light as Jimmy Connors and Bjorn Borg. In addition, the 61-year-old revealed what makes Djokovic great.
John McEnroe's high praise for Novak Djokovic
"I relate to Novak a little bit because I remember coming up and trying to get the same level of respect or even close to what Connors and (Bjorn) Borg had, and that was a tall order," McEnroe said in a recent interview.
"And he's had that, especially with Federer, who's the most beautiful player ever, and Nadal with that grit," McEnroe added.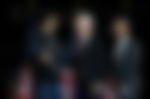 The nine-time Grand Slam winner believes Djokovic would be 'one of the top-five players ever, at worst'.
When asked what makes Djokovic great, in his opinion, McEnroe highlighted Djokovic's mental strength. He called Djokovic the 'Human Backboard'.
"He's like the human backboard, and he's like Gumby. He's got incredible flexibility and speed. And he's a master at not beating himself and allowing you to do it to yourself. He's as mentally tough," McEnroe added.
ADVERTISEMENT
Article continues below this ad
How Djokovic caught up to Federer and Nadal's records
Just four years ago, Djokovic had 10 Grand Slam titles, while Federer had 17. Since the start of the 2016 season, Djokovic has quite stunningly closed the gap on Federer and Nadal.
While Nadal also has five Grand Slam titles to his name since then, no one has more than Djokovic (7).
ADVERTISEMENT
Article continues below this ad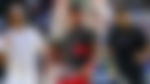 He won his 35th Masters 1000 title at the Western and Southern Open last week. He is tied with Nadal for most Masters titles, and seven ahead of Federer's tally of 28. The 33-year-old also has age on his side, chasing the 39-year-old Federer's Grand Slam record.