AMAZING! Serena Williams Leads Mind-Boggling Stat on WTA Tour
Published 11/24/2020, 12:01 AM EST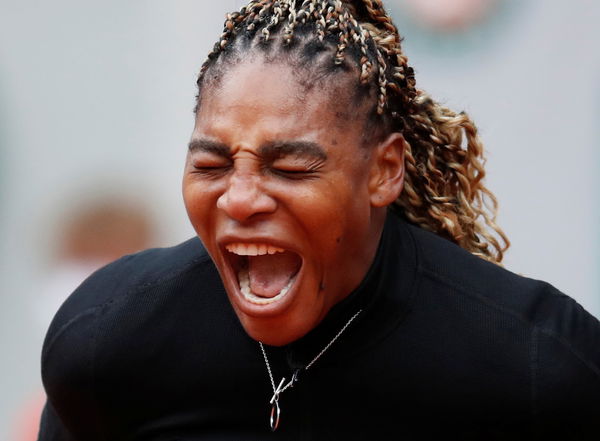 ---
---
As the 2020 tennis season reaches its end, it is time to look at some records. In the WTA, Serena Williams again outperformed others in many departments. The Queen of Tennis made yet another interesting and peculiar record in the 2020 season.
ADVERTISEMENT
Article continues below this ad
Although Williams did not play after the French Open 2020 due to her Achilles injury, she hit a total of 178 aces in 20 matches. What was phenomenal was that she delivered '8.90' aces per match, the highest on the tour in 2020.
ADVERTISEMENT
Article continues below this ad
To serve with this energy and that too accurately is not only unbelievable but also commendable. Fans should not forget that Williams is currently 39-years old. She is at an age where the muscles usually don't remain strong. Despite all these challenges, she runs, fights, and tries to win most of her matches.
Serena Williams is way ahead of the second-placed Kristyna Pliskova and third-placed Naomi Osaka, who have 8.06 and 7.83 aces per match respectively. It has always been the well-directed and powerful serve that proved to be Thor's Mjolnir for Williams.
Reason for the success of Serena Williams' serve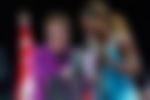 Over the years, experts have identified different reasons for the success of William's serve. In the last decade, she won 82% of the games that she served, which are about 11% higher than the other top 20 female tennis players.
ADVERTISEMENT
Article continues below this ad
On average, Serena serves at nearly 170 km/hr, which is 12 km/hr faster than the average female tennis player. This is impossible without using the arm muscles to an extent that they generate a huge amount of force. Experts also claim that Serena has the most fluid serve in the sport.
Things become more difficult when Williams decides to add topspin to her serves. Although her topspin serves are about 25 km/hr slower than the normal serve, they are much more accurate.
Williams' record speaks for herself, as in the last decade she has four more aces per match than the other top 20 players. It is surely not a small number.
ADVERTISEMENT
Article continues below this ad
Fans will hope to see Williams soon at the Australian Open 2021 and witness some of her powerful serves there. The American will also be looking to win her 24th Grand Slam title in Melbourne this time.