"Alexander Zverev is Punishing Himself With a Loss of Image" – Former German Tennis Player
Published 07/01/2020, 4:30 PM EDT
Six days after the Adria Tour's fallout, Alexander Zverev violated the rules of self-isolation. He was witnessed partying on the Monaco beach. But he was supposed to quarantine himself for 14 days as he was in physical contact with tennis players who were tested positive in Zadar, Croatia. Also, he publicly pledged for the same, but he couldn't ground himself for two weeks in a confined place.
This infuriated numerous professionals and officials in the tennis world. Recently former WTA player from Germany Barbara Rittner addressed her outrage towards Sascha.
"Apparently Sascha didn't understand something about responsibility and role model. It damages the entire tennis image. Such actions also mean a great loss of image for him in Germany and internationally. That's sad. I was shocked by the video," she told ZDF magazine, as reported by Bild.
ADVERTISEMENT
Article continues below this ad
"Alexander Zverev
has to stick to the rules with us" – Rittner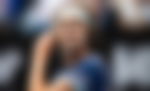 Germany's number one tennis player Alexander Zverev is scheduled to play an exhibition tournament in Berlin in mid-July and 47-year-old Rittner is the director of the event. She mentioned Zverev is ought to respect the rules and regulations of the tournament if he's taking part in the event.
Rittner stated Zverev's recent blunder of violating self-isolation has ruined his image.
"I am not responsible for whether Sascha Zverev should be punished for this. I think he is punishing himself with a loss of image because this makes him unbelievable. We will not rule it out, but he will be tested again today and then go into isolation and exercise in peace, I hope," Rittner said. (as quoted by DPA News Agency)
ADVERTISEMENT
Article continues below this ad
"He has to stick to the rules with us. You won't see him with party pictures in Berlin. If he did that, we would exclude him. This causes everything to wobble, the tournaments are becoming more and more questionable now. And if we have positive cases, the whole construct will collapse." (Quotes have been translated.)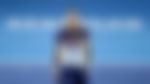 Also, previously Nick Kyrgios blasted Zverev for violating his pledged quarantine.
ADVERTISEMENT
Article continues below this ad
The exhibition event in Germany will be taking place from 13 to 15 July. It will include six men and six women from the tennis tour. The event scheduled to take place at Steffi Graf Stadium in Berlin. And only 1000 spectators will be allowed inside the sporting arena.