All You Need to Know About Alexander Zverev's Family
Published 10/26/2020, 5:41 AM EDT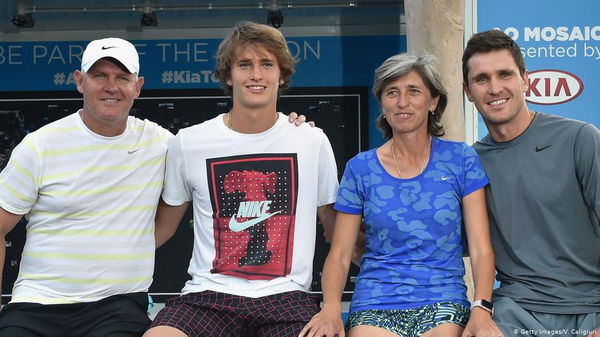 Alexander Mikhailovich Zverev and Irina Zvereva have both played professional tennis for the Soviet Union. The husband, Alexander Sr., was once the best in the country, while his better half was only behind three other women players. Later in their life, they became more commonly known as their parents of their two sons, Mischa Zverev and Alexander "Sascha" Zverev.
Born on April 20, 1997 in the city of Hamburg in Germany, Sascha is the younger of the two brothers with an age-gap of 10 years. Mischa Zverev, who is also a German professional tennis player, has gone as far as to become the World No. 25. He has also won an ATP title – 2018 Eastbourne International. But Alexander "Sascha" Zverev has alone exceeded all of his kin combined.
2018 – The Golden Year for Alexander Zverev
ADVERTISEMENT
Article continues below this ad
The German with his 6' 6 frame is one of the most promising candidates for the future of tennis. He is applauded and praised regularly for his combating abilities and has received a favorable share of support from the Big Three.
Nadal said, "He's a clear possible future No. 1" while Djokovic said, "Hopefully he can surpass me… He deserves everything he gets so far."
In 2018, he never placed his foot outside of the top five ATP Rankings. The same year, he became the youngest ever to win the end of the year tournament, the 2018 ATP Finals in over a decade. This also meant that he won against World No. 1 Novak Djokovic in two straight sets in 02 Arena of London. 6-4, 6-3.
With 13 ATP singles titles and two doubles titles, the 23 years-old highly regards his mother for his techniques and his formidable backhand. Irina Zverev, who herself is a master of the backhand, is the first coach Sascha ever had. Along the way, his father took on mentorship and added the aggressive zest in the German player's game.
Of his mother, the German said, "My mom was probably the one who really gave me the technique until I was 13, 14 years old, my dad as traveling with Mischa more and my mum was basically my main coach. She was the one who was very technical in my family, she was the one who wanted the perfect shot. My fluent game is thanks to her."
Speaking about his father, Zverev said, "I always say that my dad is one of the greatest coaches of all time because he has two completely different sons being built from nothing to two top 30 players."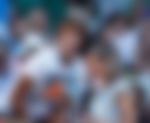 ADVERTISEMENT
Article continues below this ad
The expansion continues for "Sascha"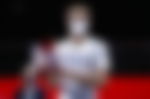 When your parents support your dream and understand the nature of it, results shine through. Alexander "Sascha" Zverev is continuously growing into a much more confident and successful player. And this is now a lingering concern for all those who are competing to be the best.
ADVERTISEMENT
Article continues below this ad
Zverev made it through to his first Grand Slam final at the US Open 2020 only to lose against the Austrian Dominic Thiem in the battle of the year. The match ended 6-2, 6-4, 4-6, 3-6, 6-7(6-8). The German didn't let this defeat stop him as he conquered both the Cologne ATP 250s of 2020. There is no doubt that he will have many more championships to his name in the coming years.