ATP Cologne 2020 LIVE Updates – Alexander Zverev vs Felix Auger-Aliassime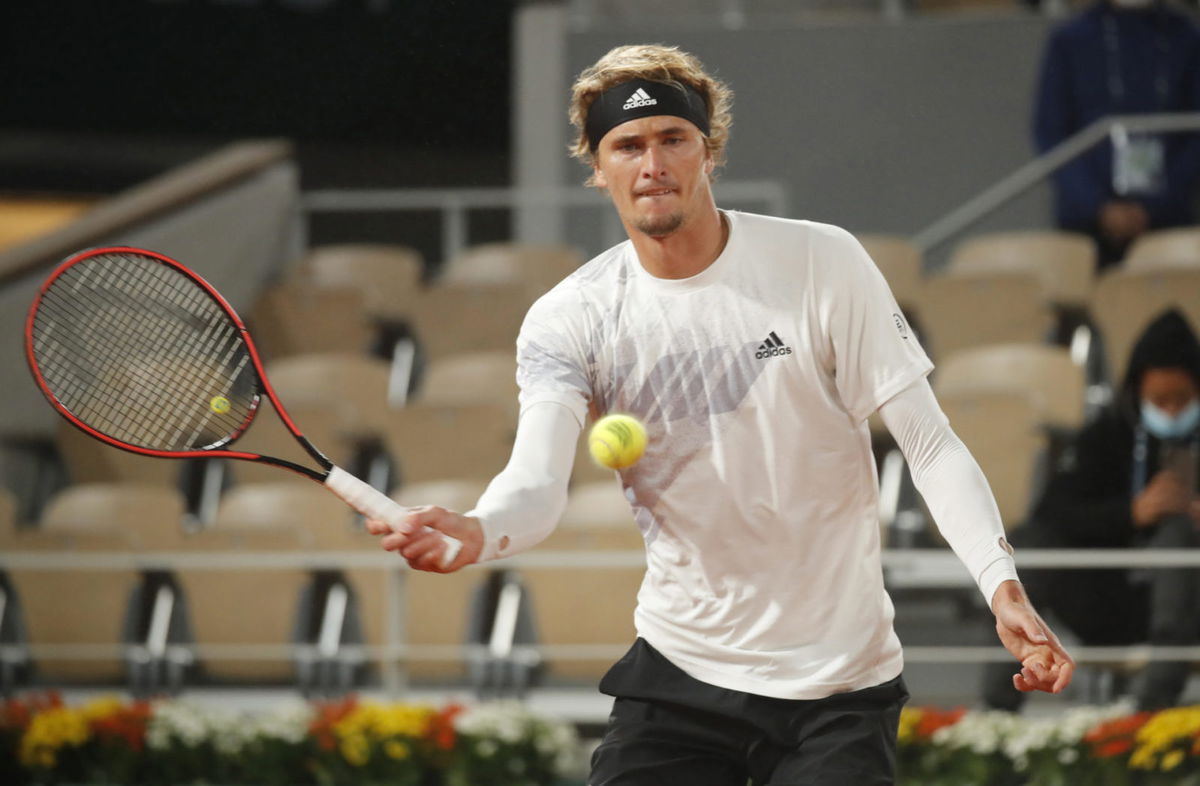 Top-seed at ATP Cologne Alexander Zverev takes on Canada's rising start Felix Auger-Aliassime in the finals of the inaugural bett1HULKS Indoors. It's the sixth ATP finals for Felix and he's still in the quest of opening his title account on the men's tour. For World Number seven Sascha, it's the second final in 2020, and he's looking forward to winning his first trophy of the scrapped off tennis season on his home turf.
Set two – Sascha wins the title on home soil!
Zverev vs Aliassime: 6-3, 6-3
While serving for the match, Sascha continues to hit clean groundstrokes, and with FAA producing some brilliant tennis, balances the game at 30*-30.
A wide forehand in the lengthy rally gives Zverev a championship point, and he gets his job done as FAA places the ball wide.
Well done Sascha!
Cologne is SASCHA's House 🤘

Home favourite @AlexZverev defeats Auger-Aliassime 6-3 6-3 to win in Cologne, his first title of the year!#bett1hulksIndoors pic.twitter.com/tOd8glOmbO

— Tennis TV (@TennisTV) October 18, 2020
Zverev vs Aliassime: 6-3, 5*-3
Aliassime begins the game with a great game on the net, and an overhead smash earns him a 30*-15 lead in the game. A sleek a backhand from FAA, and an unplayable return from Sascha, bring the scoreline to 40*-30.
And, with Felix dictating the play on his second serve he closes out the game.
Zverev vs Aliassime: 6-3, 5-2*
Sascha plays a loose game on his serve and that gives FAA two break points, but the errors from the Canadian erase the two comeback points and consequently moves Zverev one game closer to the title.
Zverev vs Aliassime: 6-3, 4*-2
Felix once again takes off with a hefty volley and two forehand errors give Sascha a 30-15* lead.  And with a double fault, Zverev earns two break points at 40-15* and a hapless backhand slice by FAA gives Sascha the break.
Zverev vs Aliassime: 6-3, 3-2*
Alexander Zverev holds to love!
Zverev vs Aliassime: 6-3, 2*-2
The Canadian wisely charges the net and hits through the court with apt point construction. Wide backhand at 30*-30, gives Zverev a break point but FAA instantly saves by confusing Sascha on the court.
Post two deuces, Felix serves it out on the second advantage.
Zverev vs Aliassime: 6-3, 2-1*
Aliassime continues to make unforced errors and with the German ace producing smart winners, Sascha once again holds to love.
Zverev vs Aliassime: 6-3, 1*-1
With phenomenal defense and hefty serves, FAA holds to love!
Zverev vs Aliassime: 6-3, 1-0*
Aliassime continues to make unforced errors, and followed by one double fault from Zverev, Sascha holds to 15 in the first game of the set.
Set one – Alexander Zverev takes the opening set!
Zverev vs Aliassime: 6-3, 0*-0
The German ace produces crisp angles on the court. A 35-shot rally with fabulous ball striking, and unfortunate shot halted by net cord give Zverev two set points.
With FAA placing the ball wide on the second set point, Sascha wraps up the set 6-3.
Strong start from Sascha 👏@AlexZverev takes the first set 6-3 over Auger-Aliassime in the @bett1hulks final. pic.twitter.com/OApi99CmWF

— ATP Tour (@atptour) October 18, 2020
Zverev vs Aliassime: 5-3*
Felix starts off with 0-30* by striking a phenomenal volley. With Sasha committing two double faults, the Canadian retrieves one of his breaks.
Zverev vs Aliassime: 5*-2
Brilliant drop shot on Felix's serve, perfectly placed backhand down the line and FAA widening a forehand, give Zverev three break points at 0*-40.
Felix saves two of them, the error on the third gives Zverev the second break of the set.
Amazing backhand!
A thunderbolt from @AlexZverev ⚡️@bett1hulks pic.twitter.com/4AeZ5fH2pW

— Tennis TV (@TennisTV) October 18, 2020
Zverev vs Aliassime: 4-2*
Sascha opens the game with his second serve and loses his first point of the match on serve at 0*-15. With Aliassime's unforced errors peaking Zverev leads by 40-15, and quickly holds to 30.
Zverev vs Aliassime: 3*-2
FAA emerges to move Sascha back and forth on the court, and with a powerful backhand and prompt serve he climbs to 40*-0. With Zverev widening a forehand, Felix holds to 15.
Zverev vs Aliassime: 3-1*
Zverev continues to play a safe game, and forces Aliassime to commit mistakes. And once again, a Sascha comes up with love hold in one minute and 40 seconds.
Zverev vs Aliassime: 2*-1
Post his turbulent opening service game, FAA seems to be cautious and gains a 30*-0 advantage in the game. With Sascha netting the backhand at 40*-15, Felix swiftly holds his serve.
Zverev vs Aliassime: 2-0*
Sascha opens the service game with smart serves, and without wasting time he consolidates his break with a love hold!
Zverev vs Aliassime: 1*-0
The Canadian opens the first game and seals the first point with a ripped forehand. An unfortunate double fault brings the scoreline to 15-15, and a smart volley gives Felix a 30*-15 advantage. Zverev emerges and imposes pressure on the 20-year-old and by doing so he earns a break point at 30*-40.
With an astute cross-court break point Aliassime brings the game to deuce. However, despite gaining an advantage, Felix is struggling to service it out. After netting a backhand, Zverev earns the second break point of the game. Once again, a backhand on the net gives Zverev the break!
The home favorite is ready!
A win today for @bett1hulks home favourite @AlexZverev will be his 12th career #ATPTour title.

At just 23 years of age 💪 pic.twitter.com/nPnWmtardN

— ATP Tour (@atptour) October 18, 2020