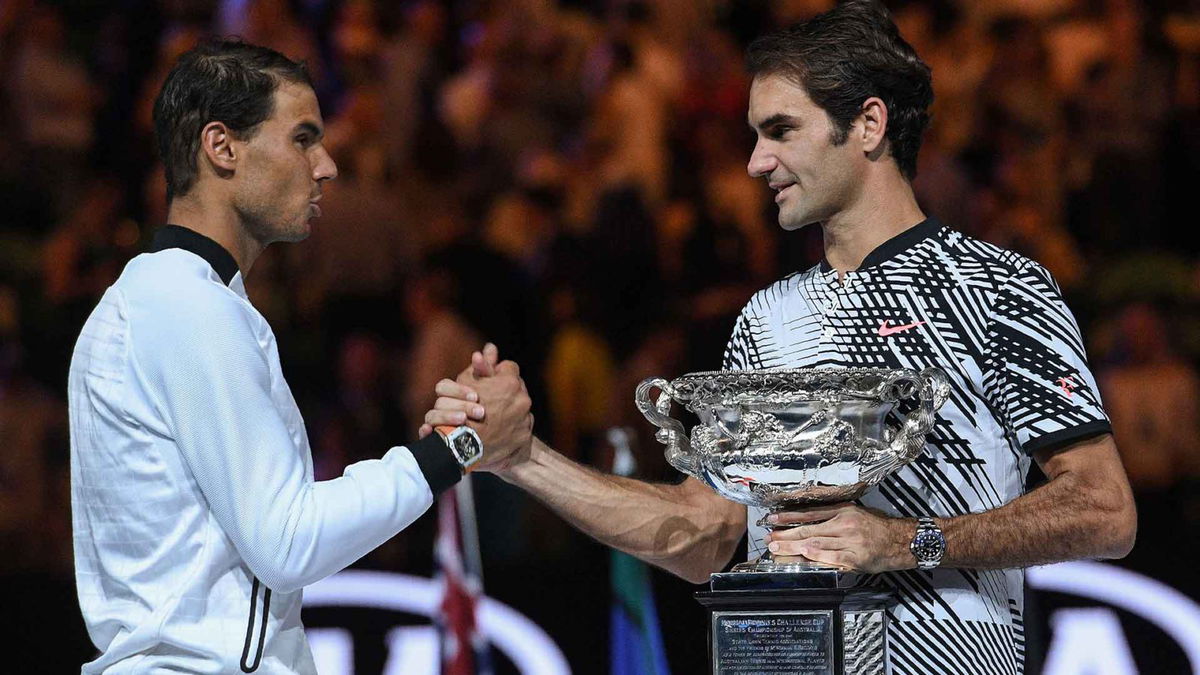 The year 2017 was a big season for the Swiss maestro and "it is regarded as one of the greatest comeback seasons of all time" by tennis pundits. Roger Federer stepped on to a Grand Slam court at the Australian Open, after he underwent career-threatening knee surgery in 2016.
Upon his comeback with a revived backhand, Federer won Australian Open, Sunshine Double, Wimbledon, and three more ATP crowns. Also, the season 2017 was a special one for his arch-rival, Rafael Nadal as much as it was for Federer. As he claimed his tenth French Open crown and the first clay major title since 2014. 
Roger Federer vs Rafael Nadal
Their perseverance towards their profession not just inspires the world, it also increases the amount of respect and adoration which they have between themselves. 
After defeating his compatriot Stan Wawrinka 7-5 6-3 1-6 4-6 6-3 in the semi-finals, the 17th seed Roger Federer expressed how special it was to play 9th seed Rafa in a Grand Slam final after a hiatus of six years.
"It's real now. I can actually be talking about playing a final for the first time. I've been dodging that bullet for the last couple of days. I'll leave it all out here in Australia and if I can't walk for another five months, that's OK," Federer shared.
"Rafa is the biggest challenge. This court allows me to be offensive. I'm probably his number one fan. We've had some epic battles over the years. It would be unreal to play here."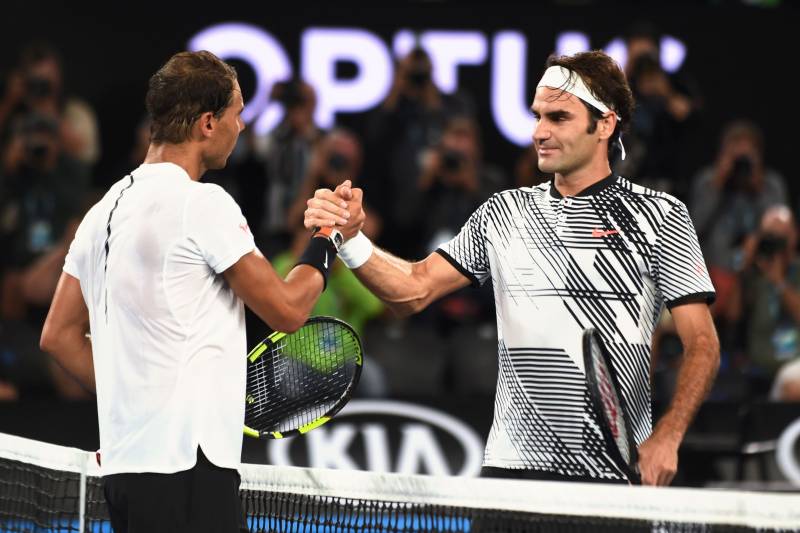 In 2016, the 'King of Clay' pulled out from Roland Garros due to his wrist issues. And then, he concluded the season after his first-round defeat at Shanghai Masters. At that time, he was recovering from his left wrist injury. He came to Melbourne after losing to Grigor Dimitrov in Brisbane, nevertheless, the Spaniard was impressive in the 2017 edition of the Melbourne major. 
Federer regretted not playing an exhibition match at the inaugural of Rafa's academy in Mallorca (in 2016). Since the two Glodiaths were unfit at that time.
"I don't think either of us thought we were going to be here potentially playing in the final because I went to open his academy in Mallorca with him a few months back and I told him 'I wish we could do a charity match or something'," Federer added.
"
I never, ever in my wildest dreams thought I would come this far in Australia" – Federer
A few months before the Australian Open 2017 finals, neither of them anticipated reaching Grand Slam finals in the foreseeable future. And moreover, they were spectacle about playing professional tennis at a high-level.
"But I was on one leg and he had the wrist injury and we were playing some mini-tennis with some juniors. We were like 'it's the best we can do right now'," Roger continued.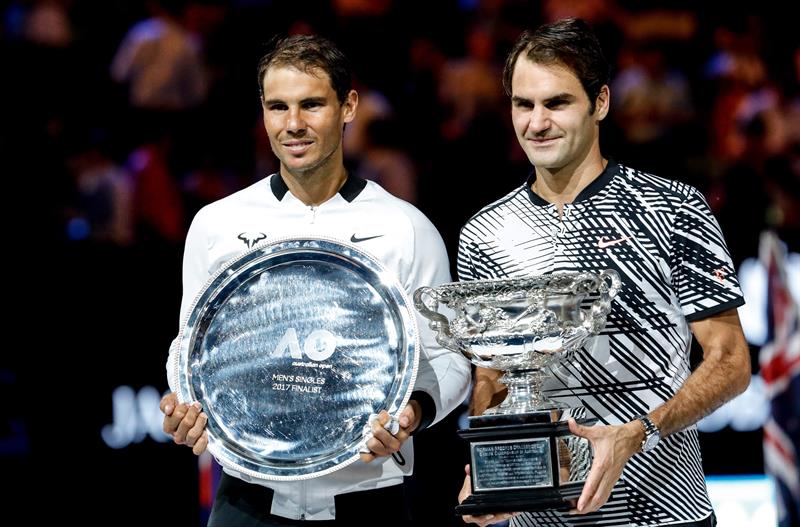 "A few months later, we are maybe going to be in the finals. It's a very special tournament for us already. I never, ever in my wildest dreams thought I would come this far in Australia," Federer concluded.
But in 2017, the liege lords of the sport revived themselves and re-established their legacy on the ATP Tour. Their world-class tennis on the Rod Laver Arena mesmerized a global audience of 8 million people. That year, the tennis world witnessed a 'FEDAL' Grand Slam final showdown after six years of wait. And the match lived up to its hype.
As Roger Federer bounced back from a 1-3 trail in the final set to beat his age-old nemesis, Rafael Nadal  6–4, 3–6, 6–1, 3–6, 6–3 in the Melbourne finals.