Dominic Thiem is back on the ATP Tour after his magnificent run in Melbourne. After grueling tennis in Australia, he gets to play clay-court tennis.  This week, the Austrian tennis typhoon will be seen on his preferred surface, clay at Rio Open 2020 in Brazil, South America.
The World Number four Thiem plays his natural game on the red dirt. Also, he doesn't mind the quick transition from clay to hard courts. And he does that with comfort.
"For me, it's no problem to [play] on clay for one or two weeks and then switches back to hard courts. Coming on clay is like coming home," Thiem added.
"I like the surface and also really like South America. It's a completely different atmosphere. I've had great experiences, won here, won Buenos Aires twice, so it's very easy for me to come back here."
Last year, the top-seed Dominic Thiem was a round-one upset at the ATP 500 event in Rio. He lost to Laslo Dere in the opening round. He came to Rio after playing singles and doubles tennis at Argentina Open 2019.
In 2020,  World Number four Thiem is drawn to open against Brazil's Felipe Meligeni Alves on Tuesday.
Venha ver a estreia de Thiem!

O vice-campeão do Australian Open e número 4 do mundo @ThiemDomi quer te ver nesta terça-feira à noite no Rio Open pra estreia contra o brasileiro @femeligeni ! Faltam poucos ingressos, garanta o seu agora! https://t.co/9rV3sL0fvp pic.twitter.com/sqV6M1yWFA

— Rio Open (@RioOpenOficial) February 17, 2020
"I
t was a huge disappointment" – Dominic Thiem on Melbourne loss
The three-time Grand Slam finalist Thiem continued to reflect upon his run in Melbourne earlier this month
. In the Victorian capital, he was closer than ever
from
making his Grand Slam breakthrough.
He fell short of a few games from his first Grand Slam crown.

Nevertheless

, he is still the most promising new face of ATP to pull off a major title in the upcoming months.
"I feel great about the performance in Melbourne. It was a hell of two weeks, beating three Top 10 guys and then losing to Novak Djokovic 6-4 in the fifth," Thiem said.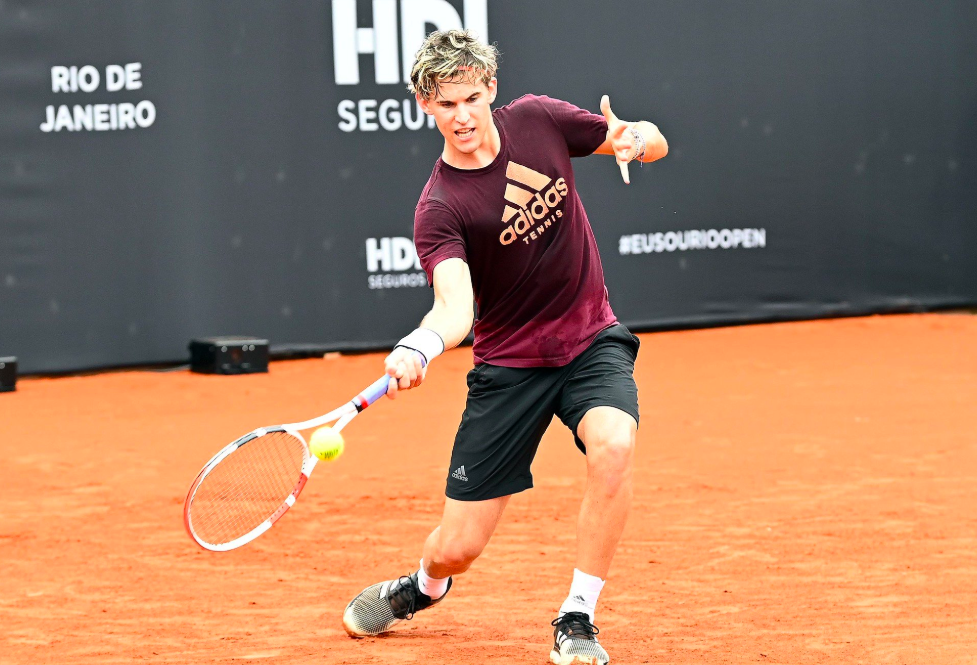 "Of course, it was a huge disappointment, but after some time to reflect, it was a great tournament and start to the season. I hope to keep that good form going," he added.
Dominic Thiem is only NextGen contender to defeat Novak Djokovic and Rafael Nadal at Grand Slams. In 2019, he defeated Roger Federer to claim his biggest career title in Indian Wells, California. Let's not forget his run to ATP Finals 2019, where he beat the Federer and Djokovic back-to-back to reserve his semifinals spot.
At present Thiem is resting on the fourth spot of the ATP roster, and he is 85 points behind World Number three Federer. Upon reaching the quarterfinals in Rio, Thiem can supersede Federer. He'll gain 90 points upon reaching the last-eight stage. And they are enough to attain his career-high ranking of World Number three for the very first time.
Also Read – "I Would Like The Number Three Spot" – Dominic Thiem On Replacing Roger Federer After Rio Open