Denis Istomin Supports Novak Djokovic's Travel Vaccine Opposition
Published 05/28/2020, 7:05 PM EDT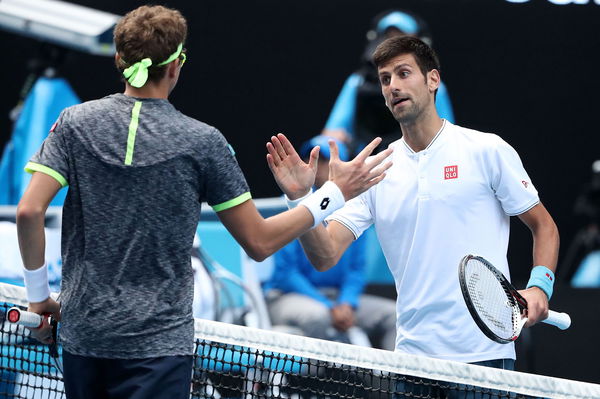 ---
---
Amid the coronavirus pandemic, traveling has become the biggest challenge worldwide. Tennis professionals spend a lot of time on airplanes since traveling is part of their job. With the on-going situation that's playing around the globe, the resumption of the season seems unlikely for the moment. One possible solution in the future could be a travel vaccine. World Number one Novak Djokovic's refusal to get vaccinated has earned him some criticism. 
ADVERTISEMENT
Article continues below this ad
Novak Djokovic's take
"Personally I am opposed to vaccination and I wouldn't want to be forced by someone to take a vaccine in order to be able to travel. But if it becomes compulsory, what will happen? I will have to make a decision. I have my own thoughts about the matter, and whether those thoughts will change at some point, I don't know," Djokovic said.
ADVERTISEMENT
Article continues below this ad
World Number 156 Denis Istomin who defeated Djokovic in the second round of 2017 Australian Open, backs the Serbian's take on the COVID-19 travel vaccine. He mentioned, the players should have the liberty to decide on their vaccination needs.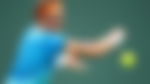 "Let them accuse me too then! I agree with Novak! There cannot be a compulsory vaccine. Every person should be able to decide whether they want to get vaccinated or not," Istomin told UBI Tennis.
ADVERTISEMENT
Article continues below this ad
Previously, World Number one Djokovic was criticized for his misconception and the former American player, Andy Roddick, didn't agree with what he said. Also, the Serbian healthcare officials disagreed with his opinion as well.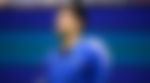 Later, Novak clarified that he has the leverage to decide what's best for his body. The Serb admitted he is still unsure regarding the vaccine. He'll continue to research and make up his mind for the potentially compulsory vaccine for the coronavirus.
ADVERTISEMENT
Article continues below this ad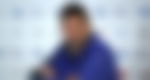 This week, Novak traveled from Spain to his Serbian residence. Very soon, he'll be back on the tennis courts having signed up to play at the Ardia Tour event.