Despite Criticism, French Open 2021 Ready to Revise Schedule
Published 11/04/2020, 5:49 AM EST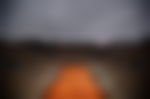 ---
---
Some surprising news came out of France as it became clear that the French Open 2021 could once again revise the schedule and the dates. The possibility of this happening is once again high after the France government imposed a national lockdown on the whole country.
ADVERTISEMENT
Article continues below this ad
The outcome is that the lockdown has affected many things, including sports activities. The organizers emphasized that if the coronavirus situation persists in the country, they might again alter the dates of the Grand Slam just like they did earlier this year.
The director of the tournament, Guy Forget, claimed that unlike last time, consultations with other parties would take place before reaching any decision. Many players and experts did not like the way the organizers took the decision of pushing the dates all by themselves in 2020.
ADVERTISEMENT
Article continues below this ad
"I know we have been criticized when we changed the Roland Garros dates. We did it very quickly and on our own, which we annoyed some people and some players were very surprised," admitted Forget.
In early 2020, the FFT (French Tennis Federation) decided to postpone the tournament from late May to September. This brought a significant difference in conditions and many even complained about it. However, the news dates are not final as of now.
"It worked"- Director of the French Open on postponing the tournament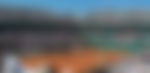 Whatever criticism the management received, Forget believed that the plan of postponing the tournament worked. In the end, he revealed that everyone, including all the players, was very happy with the decision.
"The positive is that now those same people, and especially the players, they told us it was the right thing to do. So it worked," concluded the director.
ADVERTISEMENT
Article continues below this ad
Forget certainly believes that if the situation of a health emergency perpetuates for a long time, changing the dates is inevitable. However, he is ready to co-ordinate with organizers of other organizations this time and then take a final call.
Fans definitely expect that Roland Garros 2021 would take place at its usual time. But they do understand that the pandemic is in nobody's hands. Right now, the focus is on the ongoing Rolex Paris Masters 2020. The tournament has been running without the involvement of any fans, making it a bit dull. Fans hope that by next year, they will be able to enjoy their sport in stadiums supporting their favorite players.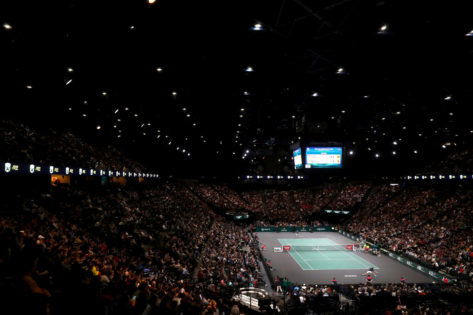 ADVERTISEMENT
Article continues below this ad