"Didn't Say Nice Things in My Language" – Novak Djokovic on 'War of Words' With Chair Umpire
Published 09/20/2020, 4:11 PM EDT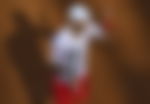 ---
---
Novak Djokovic has been in the news for all the wrong reasons. After his US Open 2020 fiasco, fans anticipated that he'll keep away from controversies for a while.
ADVERTISEMENT
Article continues below this ad
However, he got engaged in another war of words with the chair umpire. Fortunately, the intensity in Rome was much lesser than that of New York.
Djokovic was up against Casper Ruud in the semi-final match at the Italian Open 2020. Even though he pocketed the match in straight sets, he engaged in a verbal feud with the chair umpire.
ADVERTISEMENT
Article continues below this ad
However, he was far away from trouble. Later on, he acknowledged the issue and justified the incident as an effect of the heat of the moment.
"I deserved a warning, I didn't say nice things in my language. I got into disputed with chair umpire – as I understand, I was right 3/3, but it doesn't matter, everybody makes mistakes, it was in the heat of the battle", he said.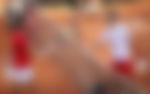 Novak Djokovic is having quite a year
Novak Djokovic has definitely had a tough year. In fact, controversies overshadowed the terrific year that he had on the tennis court.
The Adria Tour was the beginning of Novak's woes. Organized during the pandemic period, the tournament spiked COVID-19 cases in Serbia. Djokovic himself, along with his coach and wife, was infected by the virus.
He made things worse by making some questionable remarks on vaccination before the Adria Tour. Even though he made various clarifications, the statement was misinterpreted.
All things looked positive when he came to the US Open 2020. With a zeal to clinch his 18th Grand Slam, Djokovic looked forward to performing his best. His quest was sailing strong, and he looked confident about his title.
Unfortunately, his ship hit an iceberg in the round of 16. Facing Pablo Carreno Busta of Spain, Djokovic was trailing the first set 6-5.
ADVERTISEMENT
Article continues below this ad
Losing a point, Djokovic smashed a ball towards the backboard. However, instead of hitting the backboard, it struck the lines judge.
Even though Djokovic apologized immediately and was looking concerned about her health, critics put him under the scanner. The match officials immediately intervened, and defaulted Djokovic, citing a code of conduct violation.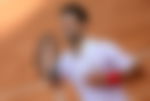 Following the incident in New York, Djokovic came to Rome before stepping into Paris for the French Open 2020. Even though he stormed into the finals of the Italian Open 2020, it was marked with another round of verbal scuffle with the chair umpire.
ADVERTISEMENT
Article continues below this ad