"Dominic Thiem is a Tough Opponent" – Daniil Medvedev Gears up For Challenging US Open 2020 Semifinal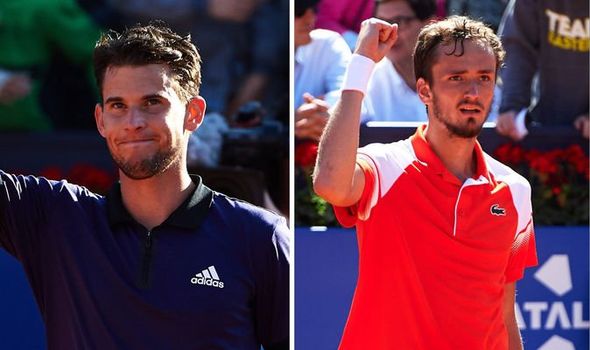 Russian tennis player Daniil Medvedev managed to beat compatriot Andrey Rublev to book a place in the US Open semifinal. This means that he will square off against Austrian player, Dominic Thiem for a chance in the final. The 24-year-old Russian spoke at the press conference after his match and revealed his mental state going into one of the biggest matches of his career.
The two have clashed at least three times and Thiem has defeated Medvedev twice. However, the Russian managed to defeat him when they squared off last year on the hard courts
Ahead of the showdown on September 12, Medvedev opened up on his expectations. It is well-known that Dominic Thiem possesses a heavy forehand and many players have difficulty facing it.
What did Daniil Medvedev say about Dominic Thiem?
The Russian acknowledged, "Yeah, Dominic is a tough opponent to play, especially of course on clay. I got to feel it last year in the final of Barcelona."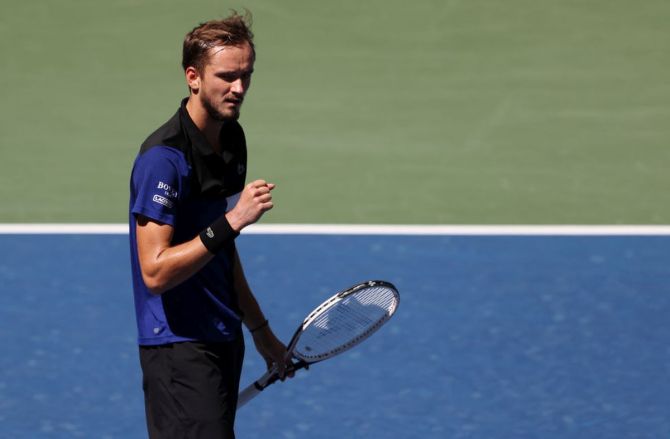 He did admit that his job could be a little easier on the hardcourt. However, he refuses to underestimate the Austrian native, especially since he made it to the Australian Open final. On the bright side, Daniil Medvedev was still confident that he could have an easier time against Thiem on hard courts.
He concluded, "Yeah, I mean, he tries to turn around with a forehand and just to go for it. I think there is not much you can do than just to try to actually face it and see what you can do with it. Yeah, you can only do it during the match."
Speaking about Thiem, he made very short work of Australian player, Alex De Minaur. The world number 3 managed to best de Minaur with a score of 6-1, 6-2, 6-4. Meanwhile, Medvedev battled past Rublev with a score of 7-6, 6-3, 7-6.
Whoever wins their semifinal clash will square off against either Alexander Zverev or Pablo Carreno Busta. Zverev managed to defeat Borna Coric, while Carreno Busta bested Denis Shapovalov to book his place in the semifinal.