Dominic Thiem Suffers a Major Setback Before US Open 2020 Finals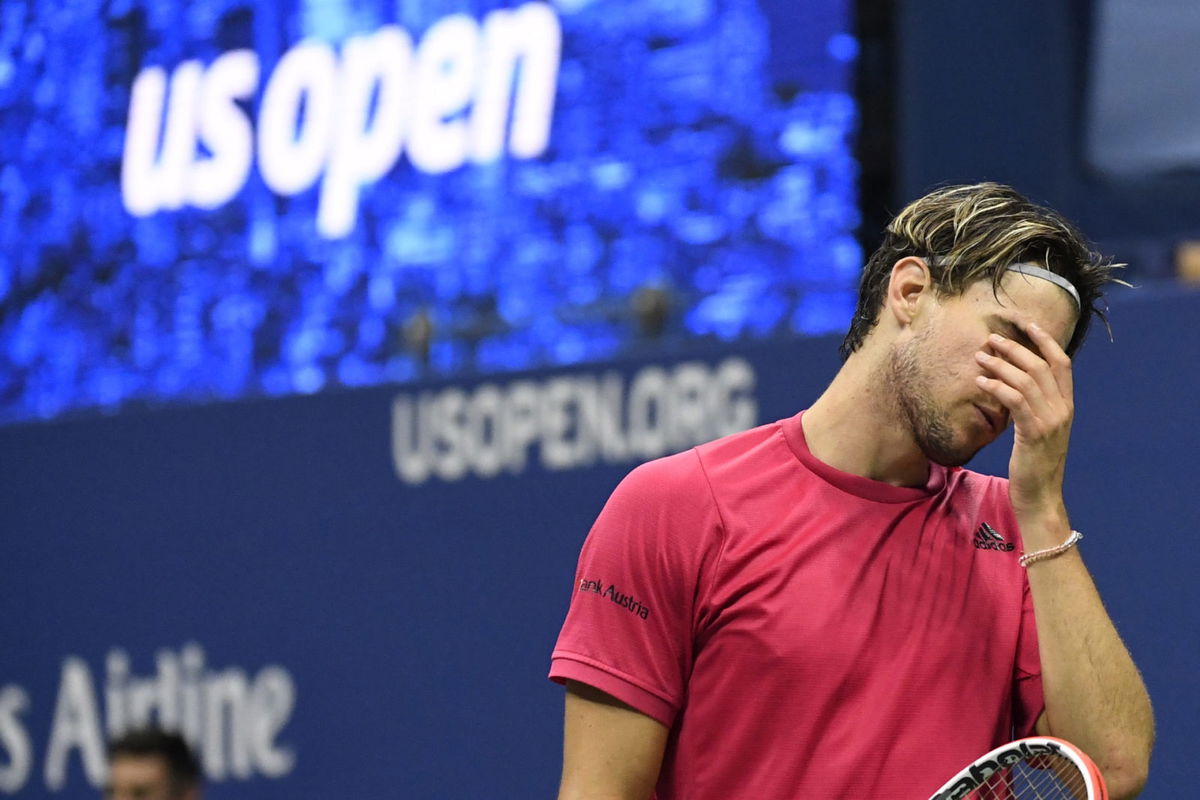 Austrian tennis ace Dominic Thiem booked his spot in the US Open 2020 finals after defeating Daniil Medvedev in straight sets. The world number 3 was aggressive during the entire length of play.
However, the one thing that caused him some discomfort was his slippery shoes. He slipped a total of seven times during the game.
Reports claim that he will be fit by Sunday to play against Alexander Zverev in his second Grand Slam final of the year. But the Austrian tennis player has suffered an impingement after hyper-extension in his right foot. His physio, Alex Stober, is continuously monitoring him. At the moment, the priority is to heel any swelling.
Stober believes that Thiem will be fit by Sunday, but that is definitely a setback for the young star. Thiem, who was the runner-up in the Australian Open 2020, would surely like to cross the finishing line this time.
Also read: Dominic Thiem complains about slippery shoes during US Open 2020 semifinals.
"What kind of shoes are these!"- Dominic Thiem complained during the match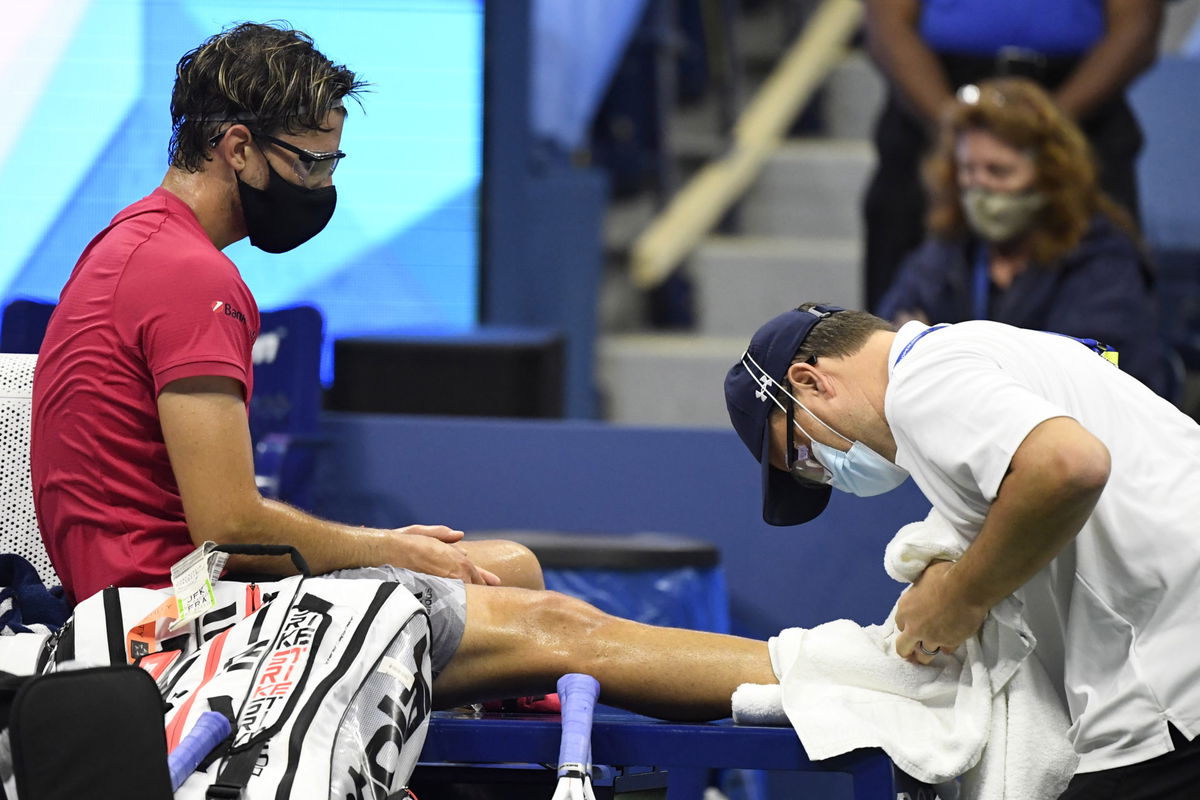 It was during the third set that Thiem really got exasperated and frustrated. His shoes were repeatedly slipping, resulting in a sore ankle. He was unable to find his grip on several occasions during the match.
"What kind of shoes are these! I've slipped 7 times already. Incredible," anguished Thiem, in German.
Dominic dominated 🔥 #Thiem shouting "What are these shoes!?" He slipped 7 times. Yet came back in third set. Played strategies. #Medvedev lost. Score : 6-2, 7-6(7), 7-6(5)

#Thiem in final vs #Zverev #USOpen #DominicThiem #USOpen2020 @Eurosport @BBCSport @usopen @ThiemDomi pic.twitter.com/UoCSje9HcM

— Dipikka (@Dipikka_M) September 12, 2020
There are no reasons to cast any doubt over Thiem's grit. He was struggling with his grip on the court but still managed to defeat one of the best tennis stars of this generation.
Fans wish to see a great US Open 2020 final between Dominic Thiem and Alexander Zverev. Therefore, they also wish that the World no.3 recovers soon.
Also read: Dominic Thiem derails Daniil Medvedev to reach US Open 2020 finals.