With the World Number one Novak Djokovic being tested positive for coronavirus and the virus spreading amongst the tennis fraternity at Adria Tour has earned him enough criticism on the tennis track. He was hosting the event in the Balkan cities with a house full of audience. And amidst the pandemic vibes, it gave rise to coronavirus cases on the men's tour.
French player Gilles Simon recently spoke about Novak being 'less-loved' on the tour when compared to his other two rivals Roger Federer and Rafael Nadal. Whenever they lock horns with Djokovic major part tennis world cheers for his Roger or Rafa. The Serb simultaneously plays against two opponents. The first one being Federer or Nadal and the other one being the audience.
Gilles Simon's views
Simon believes even if all records of Federer are broken by Djokovic in the upcoming years, Novak won't receive the same amount of love and respect which the Swiss maestro does. He can't really replace him as the global ambassador of tennis.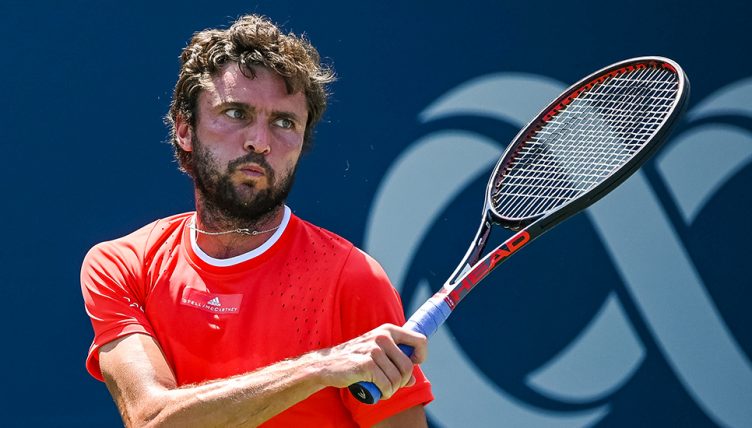 "You just have to accept that Roger is not only Roger in tennis but in the whole world. He's the most loved sportsman, you can't fight. Even if Djokovic made 22, 25, 36 Grand Slams, he can say that he was the strongest, but people will still prefer Roger," Gilles Simon told Tennis Break News.
"Novak, when he forgets that he is less loved and says to himself, like at Wimbledon last year "ok you are all against me, well all of you will die, I am going to f*ck him", well he is unbeatable, you see it in his eyes."
"When he wants to look cool, he doesn't play as well and he isn't as strong because he doesn't have the same determination. And I love these moments when he forgets himself and he seems to say 'Ok, people love you more than me but you know what? I'm going to plant you anyway'." (Quotes have been translated)
Novak Djokovic gate crashing the '
Fedal' rivalry.
Tennis world began disliking Novak Djokovic since his breakthrough on the circuit. As the fans missed watching the epic 'Federer vs Nadal' matchups on the professional circuit. He's labeled as the one who gate-crashed into the 'Fedal' rivalry. Also, Djokovic lacks the enticing form of tennis in his game. Even though his returns and defense are peerless,  he never really comes up with a banana forehand shot like Nadal or an effortless backhand like Federer.
Nevertheless, Novak Djokovic is one of the nicest persons on the professional tour, full of sportsman spirits, and has a never-ending devotion for tennis.