"He Has Become a Loudspeaker" – Boris Becker Slams Nick Kyrgios Over His Recent Spat With Pablo Carreno Busta
Published 09/12/2020, 8:39 AM EDT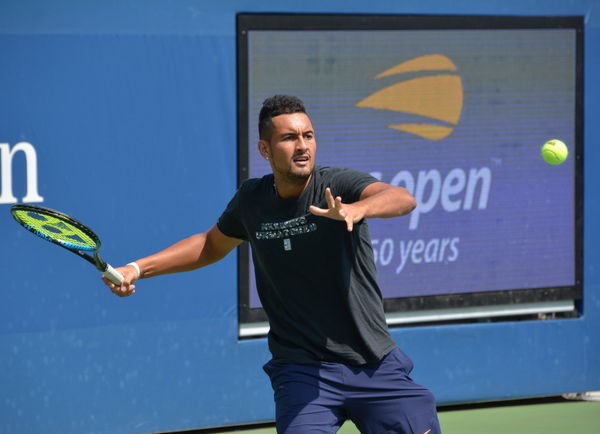 ---
---
Aussie tennis player Nick Kyrgios got into trouble after a rather unnecessary tweet on US Open 2020 semi-finalist Pablo Carreno Busta, which he later deleted.
ADVERTISEMENT
Article continues below this ad
Earlier this week, as Carreno Busta advanced to the 4th round, Nick Kyrgios' tweet came in and it was clear that he was undermining the Spaniard.
"If clay didn't exist. Dude wouldn't have even been close to top 50," said Kyrgios in his now deleted tweet.
ADVERTISEMENT
Article continues below this ad
Tennis legend Boris Becker, who has been a vocal critic of Kyrgios' actions, slammed the Australian for his remarks. Commentating for Eurosport Germany, Becker was absolutely livid with Kyrgios.  
"Nick Kyrgios should really shut up. He has become a loudspeaker, criticizes other players, and doesn't do anything himself. I don't know athletes like that." Becker said.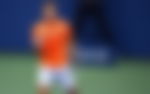 Boris Becker and Nick Kyrgios' earlier spats
During the tennis hiatus, Becker and Kyrgios were involved in quite a few spats. They had a war of words on Twitter in June where Becker had labeled Kyrgios as a 'rat'. And in response, Kyrgios called the German a 'doughnut'. A few days ago, Becker had criticized Kyrgios' decision to withdraw from the US Open. 
ADVERTISEMENT
Article continues below this ad
Carreno Busta, though, gave a simple and easy answer to Kyrgios. "He must be pretty bored… when he comes back to tournaments, we will talk about him because he deserves it and in the meantime, well nothing, he will continue to tweet from home."
Statistically, Kyrgios' claim of Carreno Busta being better on clay doesn't hold. In fact, Busta has a better winning percentage on the hard courts. Out of his four career titles, three have come on hard courts and one on clay.
ADVERTISEMENT
Article continues below this ad
Kyrgios has been quite active on his Twitter account. Right from the start of the Adria tour, through the pandemic and the US Open, the Australian has been a severe critic of all the happenings in the tennis world. Meanwhile, as the tour moves to Europe after the US Open, Kyrgios has indicated that his 2020 season might be over.