How Many Times Has Roger Federer Bageled His Opponents?
Published 03/14/2021, 12:57 PM EDT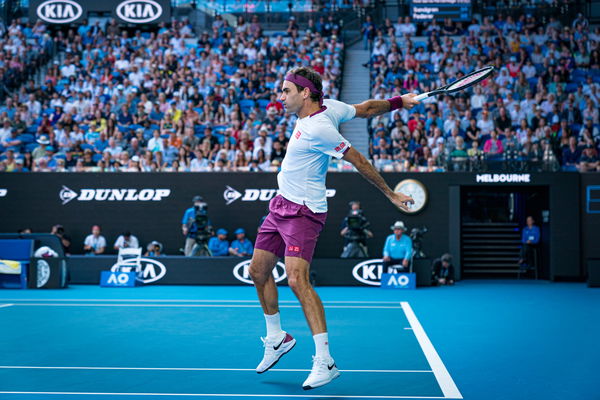 ---
---
Swiss Maestro Roger Federer has been one of the most amazing players to have graced the tennis court. He knows how to play every shot in the book and he is able to play them with unparalleled skill.
ADVERTISEMENT
Article continues below this ad
This has enabled the Swiss star to dominate his opponents and sometimes, he has been able to 'bagel' them (win a set 6-0). Fans have seen this happen many times which begs the question – what is the exact number? Let's find out!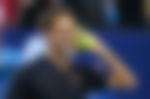 How Many Bagels Has Roger Federer Served?
ADVERTISEMENT
Article continues below this ad
Throughout his career, Roger Federer has served 95 bagels to his opponents. This is an enormous number but similar numbers have been achieved by his rivals. Serbian star Novak Djokovic also has 95 to his name and Rafael Nadal leads the way with 112 bagels. However, the 20-time Grand Slam champion trumps both of them in another statistic.
Among the 'Big 3', Roger has had the least number of bagels served to him. He has only had 4 while Novak has had 10 and Rafa again leads the way with 15. Clearly, he has the best balance between bagels served and bagels received.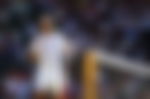 Notable Bagels Served by Federer
Out of the 95 bagels that he has served, which ones would Roger Federer remember? Well, there are a couple of them and the first one came at the 2007 Hamburg Open.
ADVERTISEMENT
Article continues below this ad
There, he won the last set against Nadal 6-0 to win the title for the first time. This ended the Spaniard's 81-match win streak on clay, which is why this was an important win for the Swiss Maestro.
The second most notable bagel came at the 2012 Cincinnati Open. In the final, he beat Novak Djokovic 6-0, 7-6(7) to win a record fifth title there. To this date, this is the only time that Federer ever bageled the Serb.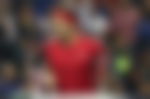 Clearly, Federer has been able to dominate even the toughest of opponents. However, as he has gotten older, it has become increasingly harder for him to serve bagels. However, hopefully, we will still see him do it in the near future.
ADVERTISEMENT
Article continues below this ad
Also Read – How Many Times Roger Federer Narrowly Scraped Victories After Saving Match Points