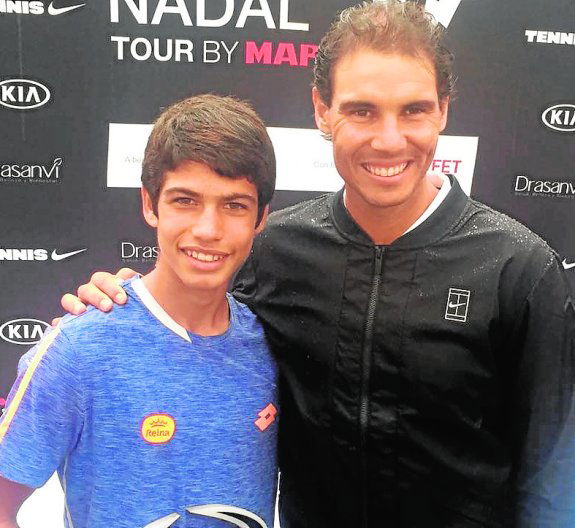 The 16-year-old tennis wizard Carlos Alcaraz Garfia became the youngest player to defeat a Top 50 player in 17 years. The Spanish tennis phenom defeated Albert Ramos-Vinolas at Rio Open 2020 and simultaneously he lodged his first-ever ATP win. As the tennis phenom hails from the same country as the 19-time Grand Slam champion Rafael Nadal, Alcaraz is often compared to him. Upon receiving the question about the comparisons to Nadal, the teenager gave an honest reply.
"I don't like being compared to Nadal," Carlos Alcaraz told Eurosport.  "He already has a brilliant career and I still have a very long career ahead of me. I'm making my way; he already has his own. I can't compare myself to Nadal and I shouldn't be compared with Nadal."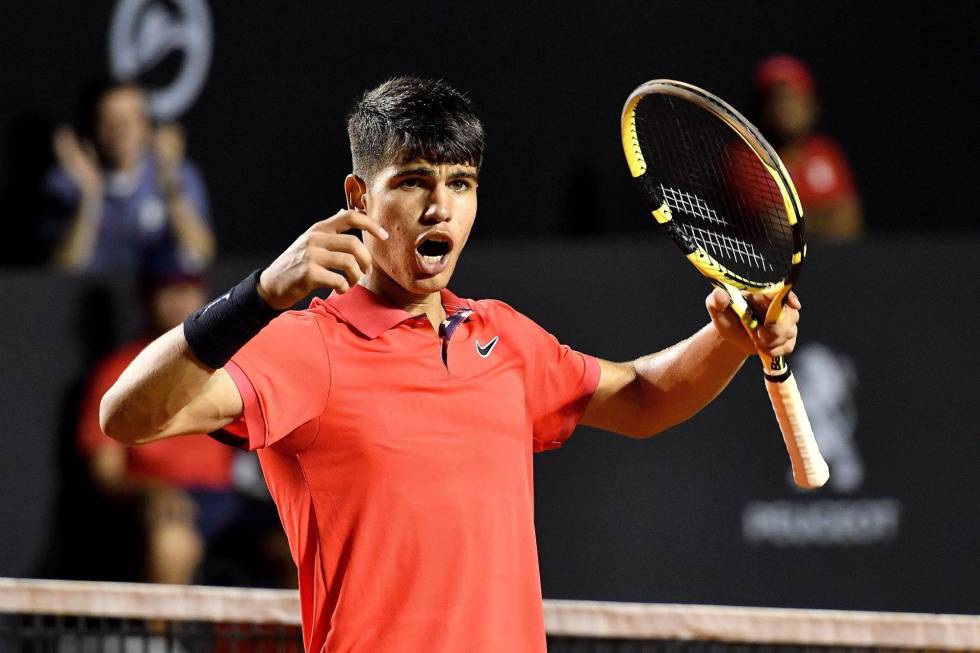 "Rafael Nadal is my idol" – Alcaraz
World Number 314 Alcaraz further added about drawing inspiration from the Spaniard ace and working on every single point he plays. "Rafa is one of the best competitors ever, especially in the lead. I still have a world to improve in the mental aspect, in attitude, in knowing how to compete when things are not going well," Alcaraz added.
"I still have a hard time following each point for four hours, I have to improve all that, so in that aspect, it is good to have Rafa as a reference. He is my idol, for me, he will always be the best in all those facets," he mentioned.
But, post his historic victory in Rio, Alcaraz stated that his game draws parallels with the Swiss great Roger Federer. He says, he isn't an aggressive tennis player and comes up with winners, drop shots and netplay.
Know More – "My Style Is More Or Less Like Roger Federer"- Carlos Alcaraz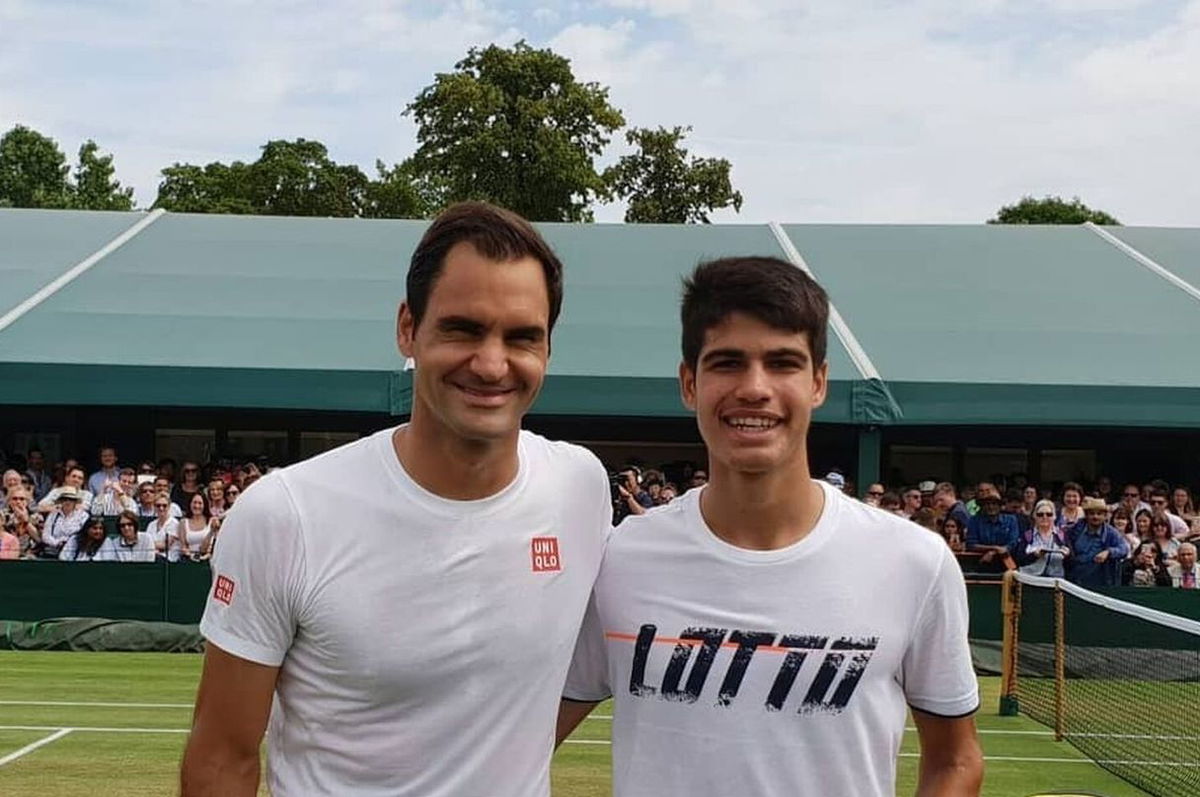 The night in Rio will always be one of the most incredible nights in Alcaraz's career. And the match concluded around 3 am local time. Post his historic win, he said, "I will remember Rio forever."
Alcaraz lost his next match at Rio Open 2020 to Federico Coria. In 2019, he reached the quarterfinals at Wimbledon juniors.