"I Don't Support What She Said"- Novak Djokovic on Margaret Court
Published 01/31/2020, 1:00 PM EST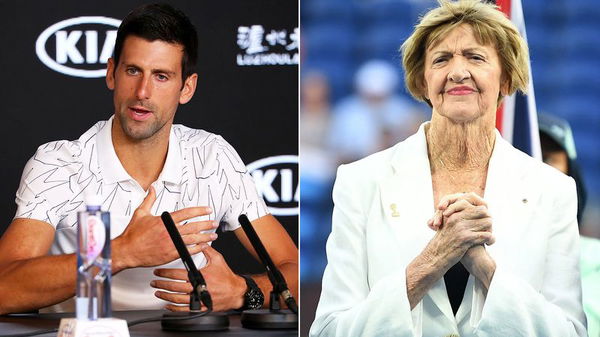 The 24-time Grand Slam champion Margaret Court holds unprecedented prestige in the sport of tennis, but recently she has been criticized for her homophobic statements. Court is against same-sex marriage and transgender athletes. After numerous tennis professionals blasted Court, the seven-time Australian Open champion Novak Djokovic also raised his voice.
The Serbian legend admires Court's legacy in tennis and values her revolutionary accomplishments in the sport, but the Serb is against her homophobic views. 
Novak Djokovic on Court's opinion
ADVERTISEMENT
Article continues below this ad
"Margaret is a huge champion, a tennis hero in Australia, and also around the world. One of the most important tennis players in the history of women's game. Of course, when she says something like that, it has a huge impact," Novak Djokovic said.
"I don't support … what she said. I don't think it was the right thing to say. But she probably has her reasons and we have to respect that she has a difference in opinion. That's all there is to it," he added.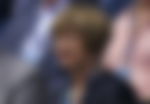 John McEnroe bashes Margeret Court
Earlier John McEnroe blasted Court for her homophobic perspectives. "There's only one thing longer than the list of Margaret Court's list of achievements: it's her list of offensive and homophobic statements," McEnroe said.
ADVERTISEMENT
Article continues below this ad
He is aspiring that Serena Williams, who holds 23 Grand Slam titles, should win two more major titles. By doing so, she would surpass the all-time record of Margeret Court.
"Serena, do me a favor, get two more Grand Slams this year and get to 25 so we can leave Margaret Court and her offensive views in the past, where they both belong," he said.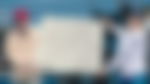 ADVERTISEMENT
Article continues below this ad
During Australian Open 2020, Martina Navratilova and John McEnroe protested that the Margeret Court Arena in Melbourne Park should be renamed as Evonne Goolagong Arena. Goolagong is Australia's former World Number one tennis player. However, Tennis Australia was not happy with their objections and released a statement against them.