"I Have a Great Team" – Stefanos Tsitsipas Talks About Having Multiple Coaches
Published 03/05/2020, 2:09 AM EST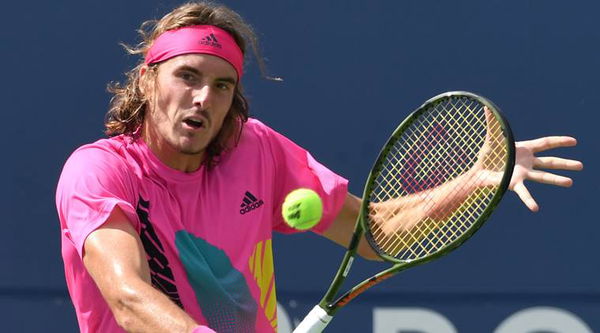 ---
---
The women's game of tennis has seen numerous player-parent(s) team-ups that have exceptionally turned out to be flourishing. Be it Williams sisters, Hingis, Capriati, and Graf all trained under their parents and achieved the highest distinction in the sport. Speaking about the men's game player-parent partnership between Stefanos Tsitsipas and his father is turning out to be a major success.
ADVERTISEMENT
Article continues below this ad
World Number six Tsitsipas is one of the few ATP players on the tour who trains under his father, Apostolos Tsitsipas. The father-son duo has amazingly done well in the stronger era of the sport dominated by Roger Federer, Rafael Nadal, and Novak Djokovic.
"I have a team that I've been working with for a very long time now. They don't really get that much attention for some reason. But they do a few weeks in a year with me, Grand Slam Masters 1000s. My dad is not my only coach," he said.
ADVERTISEMENT
Article continues below this ad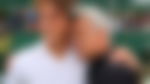 Besides his father, Stefanos Tstispas also receives advice from a few other coaches on the tour. "Also have Kerei Abakar, who was with me in Marseille last week, sitting next to my dad. He's also my coach when I'm at the academy. A great coach," he reflected on his title victory in France last month. 
"
I trust him 100 percent" – Stefanos Tsitsipas on Patrick Mouratoglou
The Greek lad also stays in touch with Patrick Mouratoglou, Serena Williams and Coco Gauff's mentor. Tsitsipas considers him to be the best coach in the world and he is contented with the army of people behind his success.
"I don't feel like I need anything more, anything better in the state I am in right now and also I have Patrick Mouratoglou, who I consider one of the best coaches in the world, with much knowledge in the sport. I trust him 100 percent and I have a great team," he added.
ADVERTISEMENT
Article continues below this ad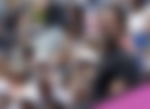 Also, Tsitsipas is often seen rallying with some legends of tennis. One of them being the 18-time Grand Slam champion Leander Paes, who often sits in his box during his matches.
"I'm always trying to learn from players, ex-players, chat with them. I've chatted a lot with Leander Paes, he gives good advice, he's a good mentor," he said.
ADVERTISEMENT
Article continues below this ad
Amongst the top-ten players, just Stefanos Tsitsipas and Alexander Zverev are training under their fathers. The Greek will be next seen at the Californian desert tournament in Indian Wells.