"I Want to End My Career as I Deserve" – Juan Martin Del Potro
Published 06/29/2020, 4:53 PM EDT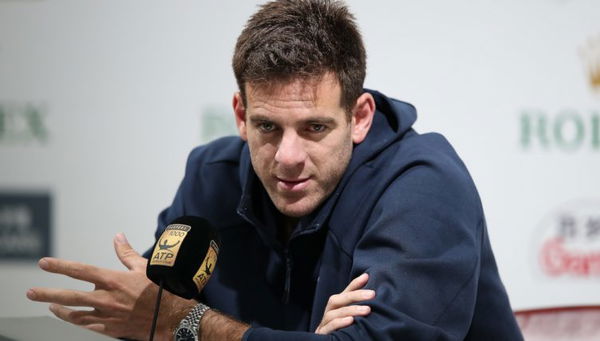 World Number 128 Juan Martin del Potro hasn't stepped on the tennis tour since he underwent career-threatening knee surgery in June 2019.  31-year-old Del Potro recently reflected upon his injury and he doesn't see any improvement in his knee. Also, he hasn't started playing tennis at full swing but he has been lifting up some weights.
When physical health hinders a professional from giving their best on the tennis courts, they eventually decide to hang their racquets. Despite all the odds, Del Potro has no intention to give up playing tennis, rather he wants to retire while he's at his peak.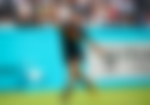 "The knee continues to cause me problems. There are better days and others when the pain is great. There are times when the knee still bothers me. Like everyone who has had knee problems, I feel it when I climb a ladder when I carry weight or with humidity," Del Potro told ESPN's podcast. "It is painful to find my way back and I want to try to end my career as I deserve."
ADVERTISEMENT
Article continues below this ad
Juan Martin Del Potro on his parents
ADVERTISEMENT
Article continues below this ad
Tower of Tandil Del Potro aspires to play some high-level tennis and yearns for making deep runs at Majors and Masters 1000 events. Former US Open champion and Olympic silver-medallist Del Potro wishes to take his parents to big tournaments of tennis and they have never traveled with him. 
"My parents never came to a big tournament to see me play. When people ask me if I'm going to come back, that's something that motivates me. I have to play again. I have to go with my mother and father to a tournament and say, 'Roger (Federer), say hello to my parents, they're from Tandil',"  he added.
ADVERTISEMENT
Article continues below this ad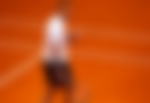 Argentine tennis player Juan Martin del Potro slipped on the net during his match at Queens Championships 2019, and that trip cost him heavy. Since then he has been away from tennis courts and the issue is still persisting.