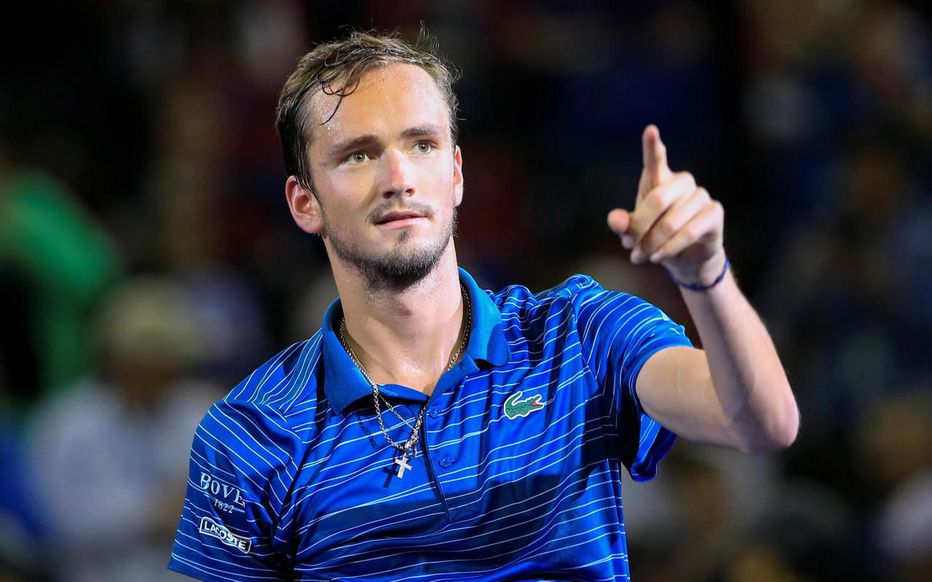 The poor run on the ATP Tour for Daniil Medvedev continues in the month of February. After battling past Jannik Sinner at Open 13 Provence's opening-round match, the top-seed in Marseille, Medvedev was a quarterfinal upset. He experienced a one-sided loss 6-4, 6-0 to the home favorite Gilles Simon.
World Number five Medvedev was unhappy with his poor performance in France. He was frustrated after dropping the first set and began hitting his bag with his racquet once he sat on the bench. Also, the reigning US Open finalist played a poor game on his serves.
"It was not good. I wanted to get excited by breaking my racket but, as you saw, it did not work. It worries me yes and no because it has already happened to me I'm going to rest before Indian Wells," Daniil Medvedev stated after his loss.
"
It annoys me" – Gilles Cervara on the on-court behavior of
Daniil Medvedev
After defeating the teenager Jannik Sinner 1-6, 6-1, 6-2 on Thursday, Medvedev's coach Gilles Cervara was annoyed with his gameplay and consequently, he left the team box while the match was in-play. His coach did not appreciate his behavior during certain points in the match.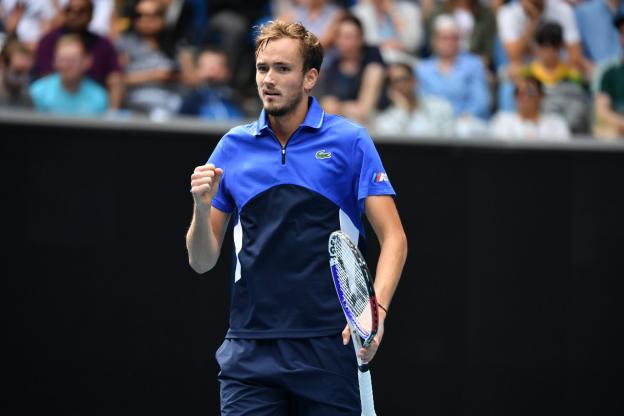 "When I see Daniil with that kind of attitude, that energy during the first set, crying over all the lost points, it annoys me," Cervara told L'Equipe.
"I told myself, 'He has to react. Either it's him or it's me.' It was me. I didn't want to support that behavior at that point. Knowing that if he carried on like that he was heading straight into a wall."
His coach believes that the 24-year-old Medvedev is not mature enough to imply certain things in his game. "At some point, there are things which are not consistent with his level and his age," Cervara added. He continued to speak about his behavior from Cincinnati Open 2019.
"I secretly hoped it would make him react. I didn't want to wait any longer and remember once in Cincinnati where we shouted at each other on the side of the court. This time, I just got up," his coach added.
Medvedev's response
The Russian Daniil Medvedev did not bother much when his coach left his box in the midst of his match on Thursday. Post his match win against Sinner, they did not discuss that topic.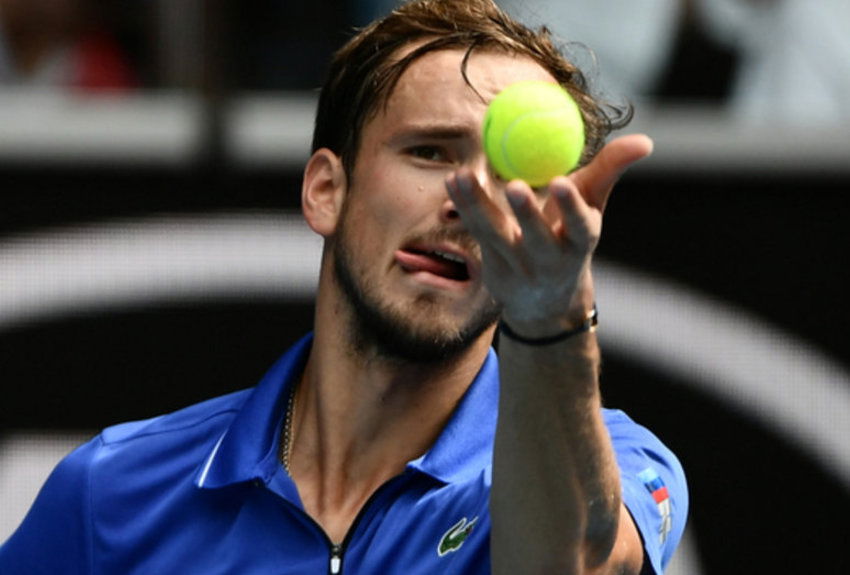 Also Read – Kevin Anderson Suffers a Major Setback in His Career
"With my behavior on the court, even if my entire box had left I would have said 'OK.' He was right. At the same time, it enabled me to get my good energy back. Because afterward, I didn't say a word," Medvedev stated.
After having a flourishing 2019 American hard-court summer, Daniil's form on the professional circuit deteriorated. And he still hasn't found his lost rhythm on the ATP track since Paris Masters.