World Number one tennis player Novak Djokovic was in conversation with Italian tennis player Fabio Fognini. They discussed the shape of the ATP circuit amid the coronavirus pandemic and how things would look like once the circuit resumes.
Further, Novak seemed a bit apprehensive upon learning small-scale young followers in tennis. The stat consequently puts the future of the sport under a threat.
"I was really shocked to know that in the United States and Europe, an average tennis fan is 60 plus years old," Djokovic told Fognini.
"That is a little bit scary because that is not very positive for the future of the sport. Even though we have great fans, of course, our sport is doing well. Its a very global and international sport followed everywhere. But we have to do something to bring in the new generations."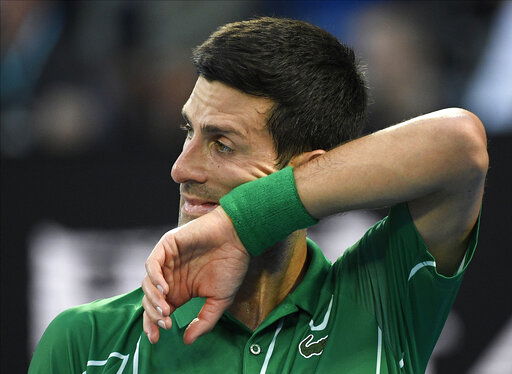 In 2019, Serena Williams' coach Patrick Mouratoglou shared about the average age of a tennis fan being 62 and the sport is not attracting enough young audiences. The people from the days of John McEnroe and Bjorn Borg continue to follow the sport closely. The sport has gained a small percentage of new followers.
"If you look at the figures, the average age of the tennis fan is 62 years old. If we don't do it now, it's too late," Mouratoglou said last year.
"The way tennis is run all around the world is not the right way because we're not attractive to young people. We're attractive to old people and even then I'm not sure we're attractive. I think it's the fans of tennis who came in the 70s and 80s."
Novak Djokovic on the evolution of structure for NextGen
After learning the reality of tennis,  ATP Council's president Novak Djokovic, with hindsight aspires to lay down a better structure of the nurturing new players. ATP has introduced NextGen ATP Finals which features the best 21-and-under professionals of the circuit.
Novak talked about the improvisations in the event. "NextGen finals in Milan, as a very good test and try to experiment with some rule changes like playing the sets up to four, very dynamic five sets. Also coaching on the court," he said.
Also Read – "It Took Me Probably About Four-Five Months" – Novak Djokovic Reveals Struggles After Injury Return