"I'll Probably Do it again" – Novak Djokovic on Losing Calm During Matches
Published 09/19/2020, 3:29 PM EDT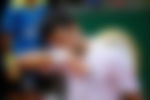 ---
---
Serbian legend Novak Djokovic defeated young German sensation Dominic Koepfer 6-3, 4-6 and 6-3 in the quarters of the Italian Open 2020. Unfortunately, the highlight of the match was that the World No.1 once again lost his calm on the court.
ADVERTISEMENT
Article continues below this ad
In the second set, with the scoreline reading 3-3, he slammed his racquet on the clay surface in frustration. This broke the frame of the racquet and the strings were also left mangled. The incident took place just days after the Serbian got disqualified from the US Open 2020 for unintentionally hitting the ball on a line judge.
ADVERTISEMENT
Article continues below this ad
"It's not the first nor the last racket that I'll break in my career. I've done it before and I'll probably do it again. I don't want to do it but when it comes, it happens," said the 17-time Grand slam winner. 
Djokovic was forced to change his racquet after the incident. He even received a warning from the chair umpire.
"Of course, I'm not perfect"- Novak Djokovic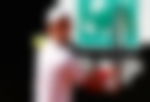 "That's how I guess, I release sometimes my anger and it's definitely not the best message out there, especially for the young tennis players looking at me, and I don't encourage that – definitely," admitted the 33-year-old.
Anger has been a point of concern for the World No.1 in the recent past. Even after the US Open incident, he was disappointed and wanted to improve. His habit of getting annoyed and irritated easily is something that Djokovic would want to work upon in the near future.
"That's just me. Of course, I'm not perfect and I'm doing my best," concluded an anxious Djokovic.
Djokovic, having achieved so much, would not want a stain like this on his career. Anger management is an essential part of the sport.
Keeping calm in pressure situations is what defines the character of a player. Experts want Novak to focus on this area as he is an inspiration for many young players.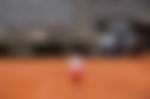 Nevertheless, Novak raced ahead to the semis of the Italian Open 2020, where he will be facing Casper Ruud. The latter recently defeated Italian player Matteo Berrettini 4-6, 6-4, and 7-6.
ADVERTISEMENT
Article continues below this ad
Djokovic will aim for his 5th Italian Open title. There is a high probability that the fans may witness a final between World No.1 Novak Djokovic and World No.2 Rafael Nadal.
ADVERTISEMENT
Article continues below this ad