"It is Terrible What They Write" – Novak Djokovic's Mother Slams Tennis Media
Published 06/24/2020, 5:01 PM EDT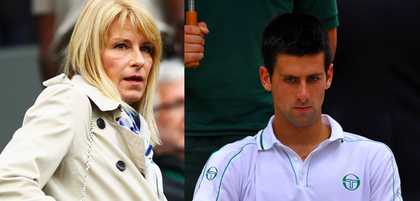 ---
---
As World Number one Novak Djokovic was tested positive for coronavirus because of hosting Adria Tour, he received enough criticism from the tennis world over the event amid the pandemic. His event did not follow the new norms of social distancing and sanitary measures were not taken care of.
ADVERTISEMENT
Article continues below this ad
Tennis players flew from the different parts of the world, and there was no testing carried during the event. And most importantly, a house full of an audience was present in the stadium, during the times when thronging of people is simply prohibited. It resulted in COVID-19 spread amongst tennis professionals. 
The spread of the virus amongst the tennis fraternity has given rise to a negative image for Novak Djokovic. And his mother Dijana Djokovic is not happy with how media is portraying her son right now. "It is terrible and scary what they write, but we are used to it. It was as if they could hardly wait. They are obviously bothered by Novak," Dijana told Blick.
ADVERTISEMENT
Article continues below this ad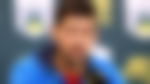 Novak Djokovic is not showing any symptoms
She disclosed about Novak's health status. Fortunately, he's not experiencing any kind of symptoms and he is remaining in self-isolation. Also his wife, Jelena caught the virus during the event of Adria Tour. "We all feel good, as do the two of them. Just because Novak is positive doesn't mean he's sick," his mother added.
ADVERTISEMENT
Article continues below this ad
"He is a young and healthy man, so it is easier to bear. After all, I think this virus is coming to an end, so these are just some of the "tails" of the crown that aren't as strong as they were at the beginning. That is why they feel as good as we do."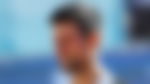 His father Srdjan Djokovic earlier blamed Grigor Dimitrov for spreading the contagious disease in the tennis world. The Bulgarian flew from the US and he was the one who transmitted the virus as stated by Novak's father. Following the positive results of the disease, Adria Tour in the remaining Balkans cities has been called off.
ADVERTISEMENT
Article continues below this ad
Read More – "It Happened Because the Man Came Sick" – Novak Djokovic's Father Blames Grigor Dimitrov for Adria Tour Debacle