ITF to Deliver The Unification Status of Davis Cup and ATP Cup By Wimbledon 2020
Published 02/03/2020, 11:21 AM EST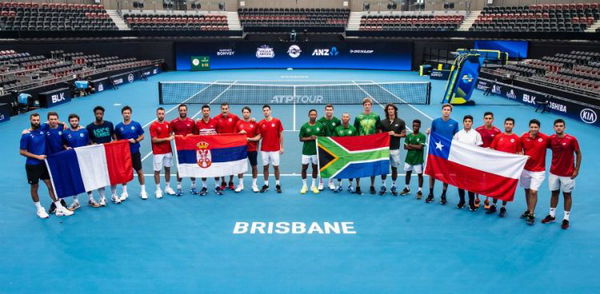 ---
---
The two events on the men's tour, Davis Cup and ATP Cup have more or less the same format but take place on two separate occasions. Many players including Rafael Nadal have expressed their views on unifying the two team events of men's tennis, but the authorities haven't really given any clear statement.
ADVERTISEMENT
Article continues below this ad
The International Tennis Federation (ITF) president David Haggerty is working with the ATP Tour for merging the contests. They are certainly discussing the unification of both the events, which take place within a time period of six weeks. 
ITF president's statement
ADVERTISEMENT
Article continues below this ad
"We are talking to the ATP, we've heard the players' comments, we know that the ATP has as well," Haggerty said in an interview at the Australian Open in Melbourne.
"It would make sense to have one event that could be the team event for the men. We're having discussions and we'll see what happens. The vision to me seems to be having one strong event and we're very open to that conversation," Haggerty continued.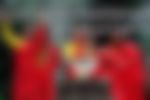 After holding meetings with ATP Tour, Haggerty is optimistic about having a single annual men's team on the circuit. They are considering the fact that it becomes hectic. As they land up spending 11-long months on the tour. 
Towards the end of the season, most of them are injured and exhausted. Consequently, it doesn't allow them to play their best tennis. Both the committees ATP and ITF are seriously working towards bringing up an integrated event.
Know More – "We Need To Find A Way To Fix It"- Rafael Nadal Calls For Unification Of ATP cup And Davis Cup
"Our goal is over the next few months that we have some serious discussions and see if there's some alignment. I'd say by Roland Garros, Wimbledon, yeah, that sort of timing. A lot will depend on what it would look like, but I think that if the parties are open to looking at various possibilities, anything is possible," said Haggerty.
Kosmos working with ITF and ATP to unify Davis and ATP Cup 
ADVERTISEMENT
Article continues below this ad
The revamped version of Davis Cup was bankrolled by Gerard Pique's company Kosmos. Along with ITF and ATP, Kosmos is also involved in the discussion. 
"I'm an optimist by nature. We just have to have those conversations and how we work together. A lot of times, it's not just about the money, it's about the schedule for the players, it's about having more of an off-season," Haggerty added.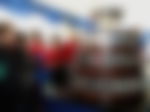 "Tennis is committed to having these conversations and trying to come up with the best formula. Kosmos is a part of that conversation and they're very willing to have the conversation about one team event," Haggerty said.
ADVERTISEMENT
Article continues below this ad
The ITF president Haggerty reflected upon last year's Davis Cup Finals in Madrid. He communicated that there is still room for improvement. "I think it was a good start. Not perfect, nothing is. I think we have a good foundation upon which to build things that we're looking at to improve the competition, such as scheduling," Haggerty concluded.