"Most Difficult Part Was Roger Federer and Rafael Nadal Are So Normal" – Former Australian Open Champion
Published 07/22/2020, 5:01 PM EDT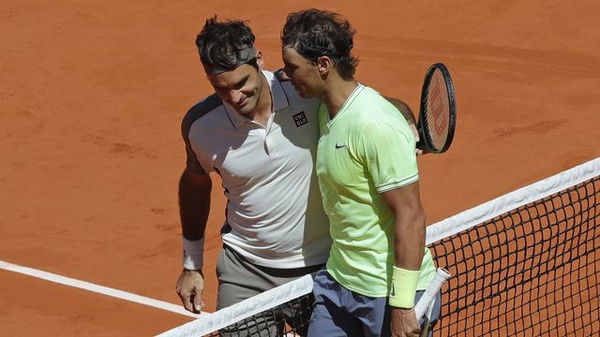 Fabrice Santoro, the man who served the ATP Tour for almost 21 years has had a rather priceless experience mentoring both Roger Federer and Rafael Nadal at the IPTL (International Premier Tennis League).
Former world number 17, Santoro has captained the teams of both Federer and Nadal on separate occasions. He terms this to be "the best of memories" of his tennis career. Santoro is one of the most innovative tennis players in the history of the game. He played forehand and backhand with both hands which led to Pistol Pete calling him 'The Magician.'
ALSO READ – Roger Federer: Net Worth, Salary and Endorsements
ADVERTISEMENT
Article continues below this ad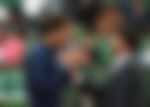 Santoro on Roger Federer and Rafael Nadal
"I have the best of memories, the first year with Roger Federer and second year with Rafael Nadal. I was a captain in both years and was lucky to have both of them on my side. I lived some incredible time with them," the two-time Australian Open doubles champion told Tennis Legend.
Santoro continued to sing praises of the two legends and highlighted the simplicity that they both showed, despite being the 'Tennis Kings.' Their utterly "normal" state of being had made Santoro feel a bit uneasy back then.
ADVERTISEMENT
Article continues below this ad
Be it their unprecedented accomplishments in tennis, their passionate interaction with fans, or their generous philanthropic gestures, the 'Fedal' team has won the hearts of the tennis world both on and off the court. Even the ones who don't follow the sport much know of Roger and Rafa's humility.
"They are both very respectful and was really easy to work with them. The most difficult part was that they are so normal and unique. Because it's two exceptional guys and perhaps we won't know and guys like this later," Santoro said.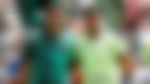 ADVERTISEMENT
Article continues below this ad
"When you have to deal with them you see that they are super intelligent. You can see that they like to play and win, they like to learn." (Quotes have been translated)
Frenchman Santoro was the Aussie Open doubles champion in 2003 and 2004. In the year 2006, when Federer won the Melbourne Major, Fabrice was the quarterfinalist. Santoro has won a total of 6 ATP titles in his career.