"My Serve Was a Disaster": Rafael Nadal Evaluates His Loss to Andrey Rublev at Monte Carlo Masters 2021
Published 04/16/2021, 5:36 PM EDT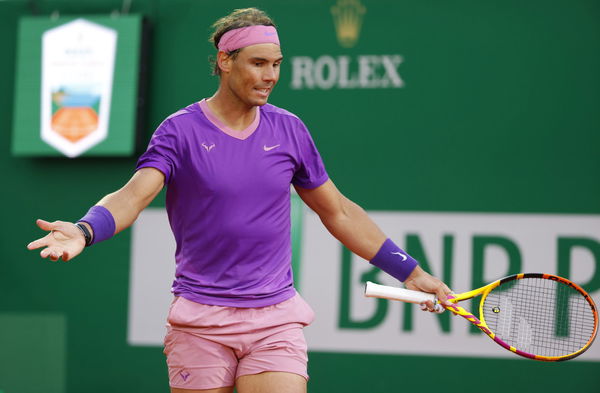 ---
---
World Number three Rafael Nadal was stunned by Russia's Andrey Rublev in the quarterfinals of Monte Carlo Masters 2021. It was a 6-2, 4-6, 6-2 loss for Rafa in Monaco.
ADVERTISEMENT
Article continues below this ad
And by doing so, Rublev bagged his first-ever win over the 'king of clay' Nadal, and just 24 hours prior to his match he wasn't really enthusiastic to play against the legendary Spaniard on the red dirt.
To evaluate Nadal's performance on Friday evening, he certainly played a blunt game on his serve. Altogether, his first serve win percentage was 56, and the second serve win percentage was 4% less than the first.
ADVERTISEMENT
Article continues below this ad
His serve was broken seven times by Rublev, also more than a dozen of times the Russian had the opportunity to break Rafa's serve.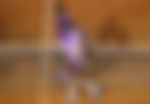 Nadal himself was not contented with his service games and labeled it to be a 'disaster' in the Monaco quarterfinals.
"Well, have been an easy match to explain, no? When you face great player like him and you don't play well, you should lose, no? That's easy to analyze," said Nadal in his post-match press conference at Monte Carlo Masters.
"For some reason, I had problems with my serve. I don't understand why because I was not having problems with the practices at all. But today was one of these days that my serve was a disaster."
"Serving like this, the serve creates an impact on the rest of the game. When you serve with no confidence, you are just focusing on try to serve, not think about how you want to play the ball."
Apart from his serves, Nadal admitted his backhand shots were not up to the mark. He was unable to open the court with it.
"Well done for him": Rafael Nadal praises Andrey Rublev
ADVERTISEMENT
Article continues below this ad
Against Rafa in Monaco, Rublev had put up an aggressive game that involved some 'racket-gut-breaking' tennis. World Number eight Rublev's shots were simply resonating Court Rainier III, and Nadal also commended his performance.
"He played well. That's true. He played great. He played aggressive, as I knew. Well done for him. Happy for him. He's a great guy. Wish him all the best," Nadal while praising Rublev.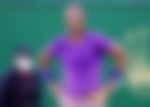 Up next in the last-four round, Rublev will take on 22-year-old Norwegian professional tennis player Casper Ruud, who dethroned the defending champion Fabio Fognini in the quarterfinals of the French Riviera event.
ADVERTISEMENT
Article continues below this ad