"Not True": Alexander Zverev Denies All Allegations Put Forward by Ex-Girlfriend
Published 11/04/2020, 12:40 PM EST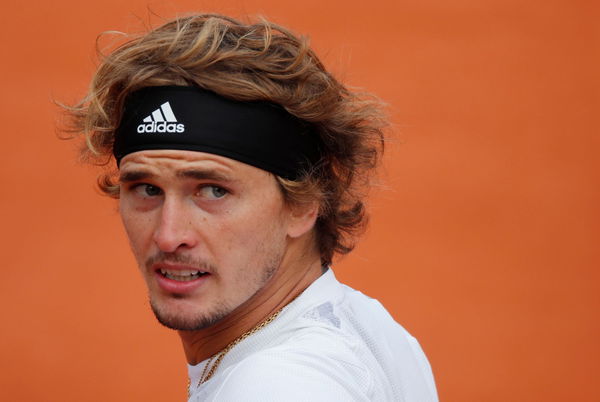 Of late, things haven't been going too well for the US Open 2020 runner up Alexander Zverev. Recently, his ex-girlfriend Olya Sharypova accused him of domestic violence and abusing her multiple times. Sharypova posted about the issue on Instagram after much thought. Reacting to this, Zverev has denied all such claims put forth by his ex-girlfriend. Speaking about the matter in an interview before the Rolex Paris Masters 2020, Zverev answered that he had already said everything on Instagram.
"Look, right now, as I said, I have said everything on my Instagram. Yeah, there is nothing else I can add right now. I"m here. I'm here to play tennis," said Zverev.
Clearly, Zverev was in no mood to get into confrontations with anyone. He just wants to focus on his gameplay at the moment and nothing else. However, he did say that all the allegations were completely false.
ADVERTISEMENT
Article continues below this ad
"I mean, the relationship, as I said, has been over for a very long time. Yeah. I'm enjoying my time on the court. I have said everything. They are not true, and there is nothing more I can say right now," added the World No. 7.
Although Zverev denied everything, he refused to extend the matter any further and only stuck to speaking about his tennis.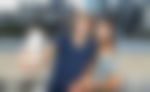 "Many things I want to improve"- Alexander Zverev on his gameplay
ADVERTISEMENT
Article continues below this ad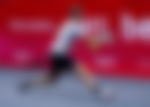 Zverev got a brilliant start at the Paris Bercy as he defeated Miomir Kecmanovic in the first round of the tournament in straight sets. He seemed to be in great form during the match, coming straight to Paris after winning the ATP Cologne Open 2020. Zverev also believes that he is playing some great tennis at the moment.
"I think so [on playing the best tennis of his life], especially with the forehand. That's the shot I've worked on for many years. But there are many things I want to improve. Still, I'm very happy with how things go," admitted the 23-year-old German player.
ADVERTISEMENT
Article continues below this ad
Zverev accepted that although he was in good form, he needed to improve and work on some areas. He has the potential of earning a big name if he continues to play the type of tennis he is playing at the moment. He will next face Adrian Mannarino in the Round of 16 tomorrow.