Novak Djokovic Can Potentially Reach 20 Grand Slams in 2021, Says Seven-Time Major Champion
Published 02/01/2021, 2:51 PM EST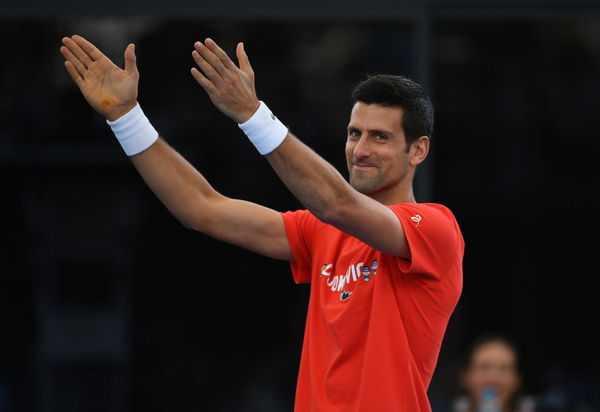 It's once again the time of the year as tennis professionals hit hard in the southern hemisphere of the earth. This year, their Australian Summer is just confined to the Victorian city of Melbourne and was followed by a 14-day long quarantine. World Number 1 Novak Djokovic was quarantined in the southern part of the country Adelaide, and now he's in Melbourne for ATP Cup 2021.
The defending champion at Australian Open Djokovic is definitely looking forward to adding another Grand Slam to his account in the following weeks. Also, as mentioned many times, Novak is keen on surpassing Roger Federer and Rafael Nadal's Major tally of 20 Slams.
As the tournament approaches, seven-time Grand Slam champion Mats Wilander mentioned the Serbian maestro will definitely be defending his Australian Open title, and perhaps this year he has an opportunity to equalize his arch-rivals' Grand Slam count.
ADVERTISEMENT
Article continues below this ad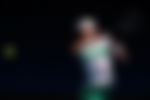 Mats Wilander confident on Novak Djokovic seizing Australian Open 2021
"I would be surprised if Novak Djokovic didn't win the men's title (in Australia). It will be very, very hard to beat him," Wilander said.
"Novak Djokovic has a chance to reach 20 Grand Slams this year. In fact, I think if he wants to overtake Roger Federer and Rafael Nadal, he has to make a big move this year because the younger ones will provide more and more challenges in the coming years."
Eight-time Australian Open champion Novak Djokovic is inching closer to break Roger Federer's another elite record i.e., the number of weeks at the World Number One spot in the ATP Rankings.
ADVERTISEMENT
Article continues below this ad
Currently, the Belgrade-born star Djokovic has spent 306 weeks as the World Number One player, and Federer has a concrete record of 310 weeks on the apex.
One player who can potentially stop Novak from breaking Roger's record is the muscleman from Mallorca, Rafael Nadal. The Spaniard needs to conquer titles at ATP Cup, Australian Open, ATP 500 Rotterdam to dethrone Novak from the top and protect Roger's precious record.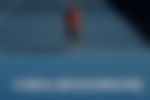 Even then, Djokovic will equalize Federer's record at 310 weeks at World Number one spot.
ADVERTISEMENT
Article continues below this ad