Novak Djokovic Says "There's Absolutely No Reason" to Keep Line Umpires During Tennis Matches
Published 10/03/2020, 4:48 PM EDT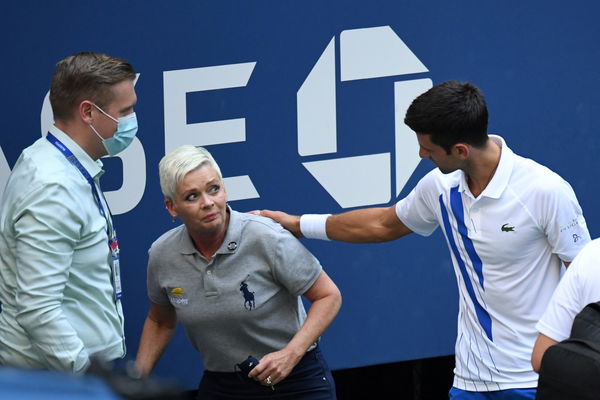 ---
---
World Number one Novak Djokovic recently defeated Daniel Elahi Galan in straight sets in the third round of the French Open 2020. The final scoreline was 6-0, 6-3, 6-2. However, it was the post-match press conference that stole everybody's attention.
ADVERTISEMENT
Article continues below this ad
The Serb expressed his opinion on the line-judges, and his thoughts would certainly offend them. The 33-year-old Djokovic also talked at length about technological advancements that can help tennis.
"The technology is so advanced right now, there is absolutely no reason why you should keep line umpires on the Court. That's my opinion," Djokovic said.
ADVERTISEMENT
Article continues below this ad
Talking about Djokovic and line-judges, one can not forget his US Open 2020 debacle. It was the only match that Djokovic lost in 2020 as he got disqualified from the tournament after hitting the line-judge. Maybe, he had this thought for a long time but only expressed it now.
"Line Umpires, I don't see why anymore, to be honest"- Novak Djokovic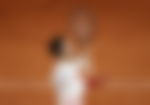 Djokovic was particularly blunt in his criticism. He emphasized the need for technology in the sport to justify his stand.
"With all my respect for the tradition and the culture we have in this sport, when it comes to people present on the court during a match, including line umpires, I really don't see a reason why every single tournament in this world, in this technological advanced era, would not have what we had during the Cincinnati/New York tournament," said a critical Djokovic.
Though arguing in favor of technology, Djokovic also realized its cons.
"Of course, I understand technology is expensive. So, its an economical issue and a question mark But I feel like we are all moving towards that, and sooner or later there is no reason to keep line umpire," acknowledged the Serbian legend.
However, he agreed that we still require the ball kids. His wrath was only reserved for the line-judges. Djokovic even took a dig at the US open 2020 and started laughing.
ADVERTISEMENT
Article continues below this ad
"Yes, ball kids, of course, ball person, yes, but line umpires, I don't see why anymore, to be honest. Maybe you can tell me if there is any significant reason why we should keep other than the tradition that we had and have in this sport. Then I would also probably have less chances to do what I did in New York," concluded the 17-time Grand Slam winner.
ADVERTISEMENT
Article continues below this ad