"Playing Against Novak Djokovic is Like Playing Against a Wall" – Joao Sousa
Published 07/30/2020, 5:31 PM EDT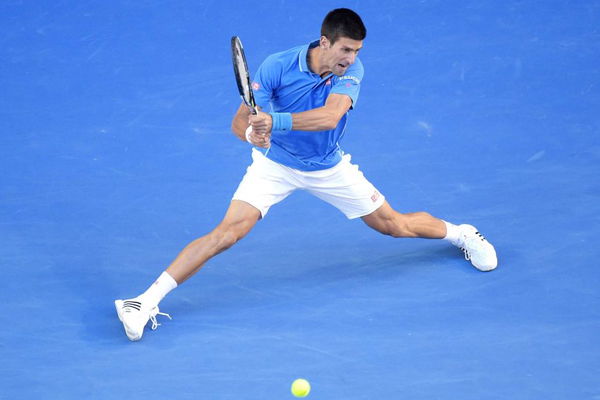 One of the best tennis players from Portugal World Number 66 Joao Sousa reflected on the challenges of playing against 17-time Grand Slam Novak Djokovic. The duo has locked horns six times in their careers, but, Sousa has never pulled off a set against the Serbian legend.
ADVERTISEMENT
Article continues below this ad
He personifies Novak to a wall, i.e., playing against him is like hitting the tennis ball against a wall. Like the wall returns the ball with the same intensity and makes it tough for a player to play it again. And Sousa feels Novak is one of those super-resilient players and beyond the shadows of doubt, he has the best defense in the men's game.
"Playing against Djokovic is like playing against a wall, it's incredible. He is a player who played the most and lost the most. But every time I lost, I lost better and better," Sousa told Eleven Sports. (as quoted by Portugal News)
ADVERTISEMENT
Article continues below this ad
Novak and Joao last met in the second round of Paris Masters 2018.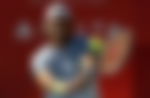 Also, some time ago, World Number five Daniil Medvedev delivered similar words on playing against Novak Djokovic. Medvedev's game is quite similar to that of Djokovic's, when they play against each other, for the spectators, it's like watching the reflection of Novak and Daniil. Besides drawing parallels to Novak's game, Daniil mentioned the Serb plays like a 'machine.'
Sousa on Novak Djokovic receiving criticism for Adria Tour fall out
In the month of June, Adria Tour's fall out earned Novak substantial criticism from the tennis world. However, there were a few tennis players who defended the Serb and mentioned it was not entirely his fault. Rather, the organizations and government are responsible for the mishap. Also, Sousa feels its not at all fair to criticize Novak.
ADVERTISEMENT
Article continues below this ad
"I think we are giving too much emphasizes to a mistake by Djokovic but the mistake was from the organization. Djokovic did not do this for money, but to help tennis," he said.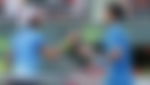 "There was a lot of criticism, I also didn't think it was right because the necessary measures were not taken, but the criticisms should be for the organization and not for Novak Djokovic."
ADVERTISEMENT
Article continues below this ad
Presently, Novak Djokovic is training on the hard courts and preparing to lift his Major number 18 at US Open 2020. Numerous players are skeptical regarding their flight to New York due to the unplayable situations, but Novak might take that risk.
Source – Portugal News