"Plenty": Rafael Nadal Reveals His Unfulfilled Dreams
Published 11/09/2020, 11:39 PM EST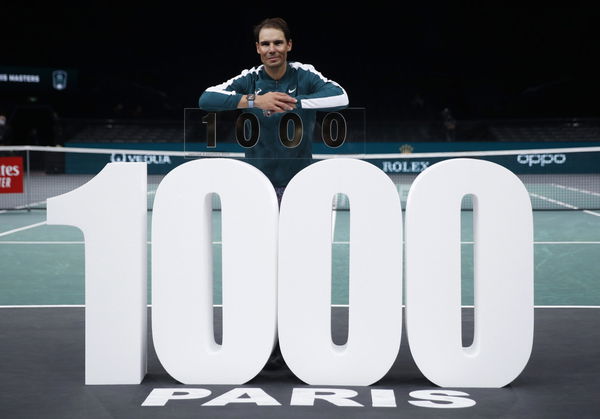 ---
---
Following your dreams is the most prominent journey of your life. For the 20 Grand Slams winner and World No. 2 Rafael Nadal, the journey is still on. In conversation with fans after his quarterfinals win in Paris, the Spanish talent revealed a few of the 'plenty' of dreams he has.
ADVERTISEMENT
Article continues below this ad
At the age of 34, Rafa Nadal is still the most hard-working player in tennis. His epic win at Roland Garros this year was a testimony to his consistency and commitment. The Spaniard now has a record 13 French Open titles, but those are still not enough to stop him. Moreover, he recently reached a landmark 1,000 wins in his career.
"Dream is to keep going": Rafael Nadal
ADVERTISEMENT
Article continues below this ad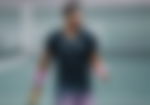 When a sport is all about strength and stamina, it takes an undue toll on players as they age. But, on the contrary, Rafa is now more aggressive and thirstier to win than ever. When asked if he had any dreams left, the Spaniard said, "Anymore dream? Plenty," and laughed. He further added:
"In terms of my tennis career, the dream is just keep going. Keep going with the things that I am doing, and happy doing my job – playing tennis, and being competitive now. So, my goal is to just keep going."
With the Swiss Maestro Roger Federer standing strong at 39, it can be fairly assumed that Rafa has a long way to go. However, tennis is not the only subject in the Spaniard's life anymore. Married in October 2019 to his childhood sweetheart Maria Francisca, Nadal is also looking to go down the family road.
"Want to create a family": World No. 2 Nadal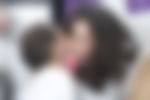 Among the Big Three, Rafa is the last to get married and eventually to start a family. World No. 1 Novak Djokovic, who is only a year younger to Nadal, also married his high school girlfriend Jelena. Regardless of that, the 34-year-old Spaniard is in the wait for newer things to arrive.
WATCH: Novak Djokovic And Wife Accept Andy Murray's Challenge
Nadal added, "And in terms of life, there are plenty of things to come hopefully. Of course, I want to create a family. There are a lot of experiences to come after tennis I'm sure so I am excited about what's going on."
ADVERTISEMENT
Article continues below this ad
After his semi-finals' exit in Paris Bercy against Alexander Zverev, Rafael Nadal will next play in London at the ATP Finals. Could the tournament that has been dominated by the next-generation players for the past two years see an experienced player winning this time around?
ADVERTISEMENT
Article continues below this ad