ATP Race to Turin 2021: Rafael Nadal and Dominic Thiem Far Away From Top 8
Published 03/16/2021, 12:00 AM EDT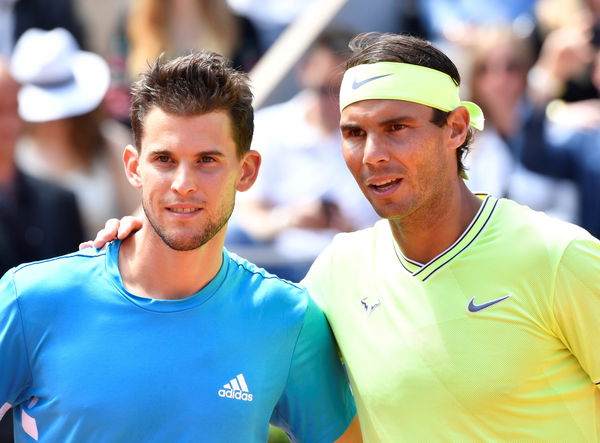 Last year's World No. 2 and No. 3, Rafael Nadal and Dominic Thiem have faced tough luck this year. As of March 15, 2021, both are far behind the Top 8 to qualify for the ATP Finals Turin.
To qualify, a player has to be among the eight players who earned the most points in a particular year. These players compete in the year-end finale, and Turin will host its first edition this year. In what place do the Spaniard and the Austrian stand?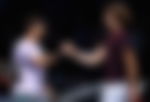 ADVERTISEMENT
Article continues below this ad
Rafael Nadal and Thiem: Where do they stand with respect to Turin?
Firstly, Rafael Nadal, 34, has been suffering from a back injury since the start of the 2021 season. Thus, from his four committed tournaments so far, he has participated in only one, the 2021 Australian Open.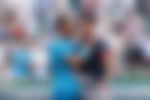 Although he showed great persistence Down Under, the Spaniard failed to reach the last four. He saw an upset at the hands of the fourth in the race to Turin, Stefanos Tsitsipas, in the quarterfinals.
The QF stretch in Australia earned Rafa 360 points, and those are all the points he has so far. With this in mind, the 20-time Grand Slam champion is in 15th place in the singles race.
Meanwhile, the Austrian Dominic Thiem has completed three tournaments to date. However, his sloppy performances have shown him early exits in those events.
From the ground-stage in ATP Cup, the fourth-round in the Australian Open, and the QF in the Qatar Open, the 27-year-old has gained 275 points. It puts the two-time defending year-end runner-up in the 28th place to even make it to the event this year.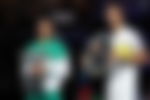 Consequently, both have dropped one spot down in the ATP Rankings as Russia's Daniil Medvedev became the No. 2. The defending champion of the ATP Finals is second with 1950 points to Novak Djokovic's 2140 points.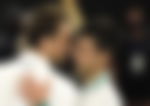 ADVERTISEMENT
Article continues below this ad
If not Nadal and Thiem, who are the Top 8 in the race?
After the finalists of the Australian Open, Andrey Rublev and Stefanos Tsitsipas take the next two places. Following them, Aslan Karatsev, Matteo Berrettini, Marton Fucsovics, and Diego Schwartzman fill the other four spots.
However, it is too early to speculate how this race will look by the end of the year. Hopefully, Rafa and Thiem will heat their engine and leap ahead by many spots in the race.
ADVERTISEMENT
Article continues below this ad
Have you finalized your Top 8 of the season?