The world would never ever witness a similar kind of tennis action that is presently touching the summit of the sport. The strong era players, Roger Federer, Rafael Nadal, and Novak Djokovic have taken the sport to a whole new level.
During difficult situations in a match, they tackle everything smoothly. However, the Spaniard Rafael Nadal holds an upper-hand, while dealing the play under tough circumstances.
In other words, he's a better player than his arch-rivals when it comes to playing under pressure.
Recently the 2013 Roland Garros finalist David Ferrer shared about Rafa's impressive ability to play under tough situations. "He means a lot to tennis," Ferrer said.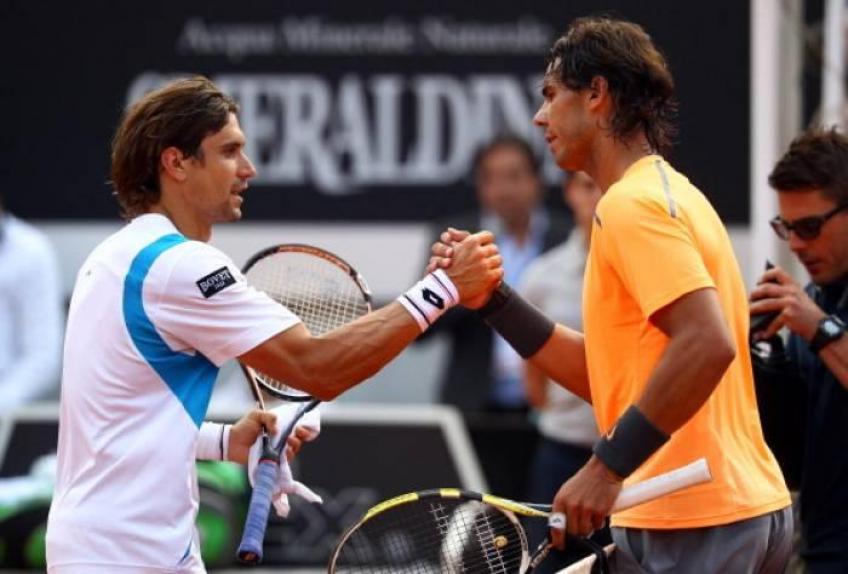 "He has a different mind to any sportsman that I've seen in my life. In important moments, he holds the pressure better than other players. He impresses me every year. I watch him on TV or play against him. He is always improving his game – his serve, his volley and the passion he plays with at 33," Ferrer added.
When Rafael Nadal came back from 1-5 and match point down in the third set
Considering Rafa's match against Daniil Medvedev at ATP Finals 2019, the Spaniard was 1-5 down and facing match point. At that instant, Nadal did lose his cool. There were no signs of him giving up, rather he was on a mission to pull off a victory, despite being on the verge of his loss.
World Number two Rafael Nadal patiently dealt with the pressure, made an epic comeback and won 6-7(3), 6-3, 7-6(4) against Medvedev.
"You need to be there and you need to keep fighting, but the example, in my opinion, is not break a racquet when you are 5-1 in the third or not be out of your self-control when the things are not going the right way," these were Rafa's words after his win over the Russian in London.
The 19-time Grand Slam champion believes that frustration comes into picture when people don't accept their mistakes or consider themselves to be an expert. 
"Just staying positive, staying on the court, accepting that the opponent is playing a little bit better than you and accepting that you are not that good. That's the only example, no? Because sometimes the frustration comes when you believe. You consider yourself too good and you don't accept the mistakes that you are doing," Nadal added.