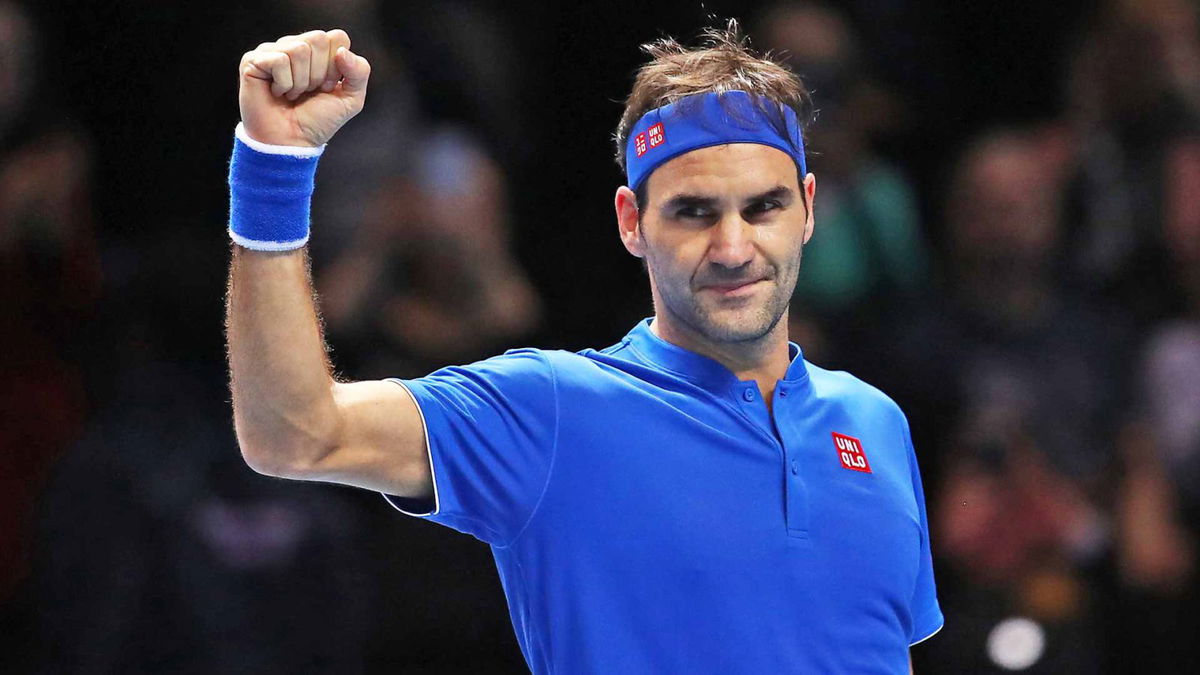 The Swiss maestro Roger Federer once again showed his compassion by donating one million Swiss Francs to aid the most vulnerable families in Switzerland, who are fighting against COVID-19.
"
Together we can overcome this crisis!" – Roger Federer
"These are challenging times for everyone and nobody should be left behind. We hope that others might join in supporting more families in need. Together we can overcome this crisis! Stay healthy!" Roger Federer announced last week.
Following his generous gesture, his sponsors Uniqlo announced their move. They will be procuring and donating 10 million masks to high-priority medical facilities all over the world. After coming across their kind-hearted initiative, Roger Federer posted "Thank You For Your Support." 
Besides Uniqlo, there are other companies in the world who are fighting the 'invisible enemy.' They have digressed from their core business activities and are helping the world to battle against coronavirus.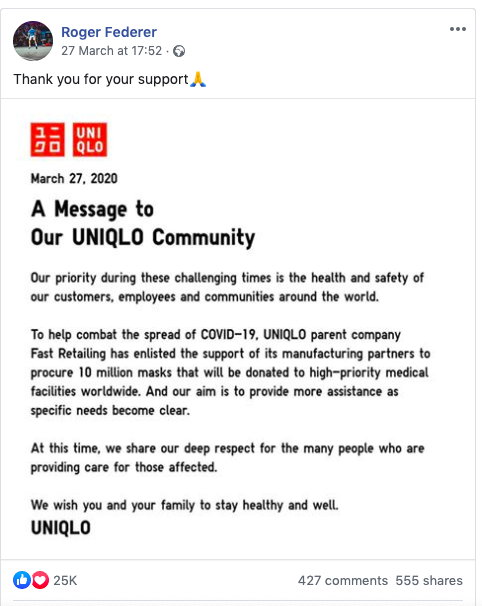 For instance, the electric-vehicle company, Tesla is helping to meet the shortages of ventilators. They bought hundreds of ventilators from China and later shipped it to the US. The multinational technology giant Apple will be donating millions of masks to the health-care sector. Also, numerous alcohol companies have stepped in to produce hand sanitizers.
Tennis world's donations to combat against coronavirus crisis
The tennis fraternity is selflessly contributing their bit and helping the world to liberate from the tough situation. World Number one Novak Djokovic announced one million Euros donation to Serbian families affected by the lethal virus.
"The fight is not easy, numbers are not pleasant, but I am convinced that we will manage to make it out of this stronger than before. It is important to remain united in this fight, to help each other, so we can defeat this virus faster and easier," the Serb announced.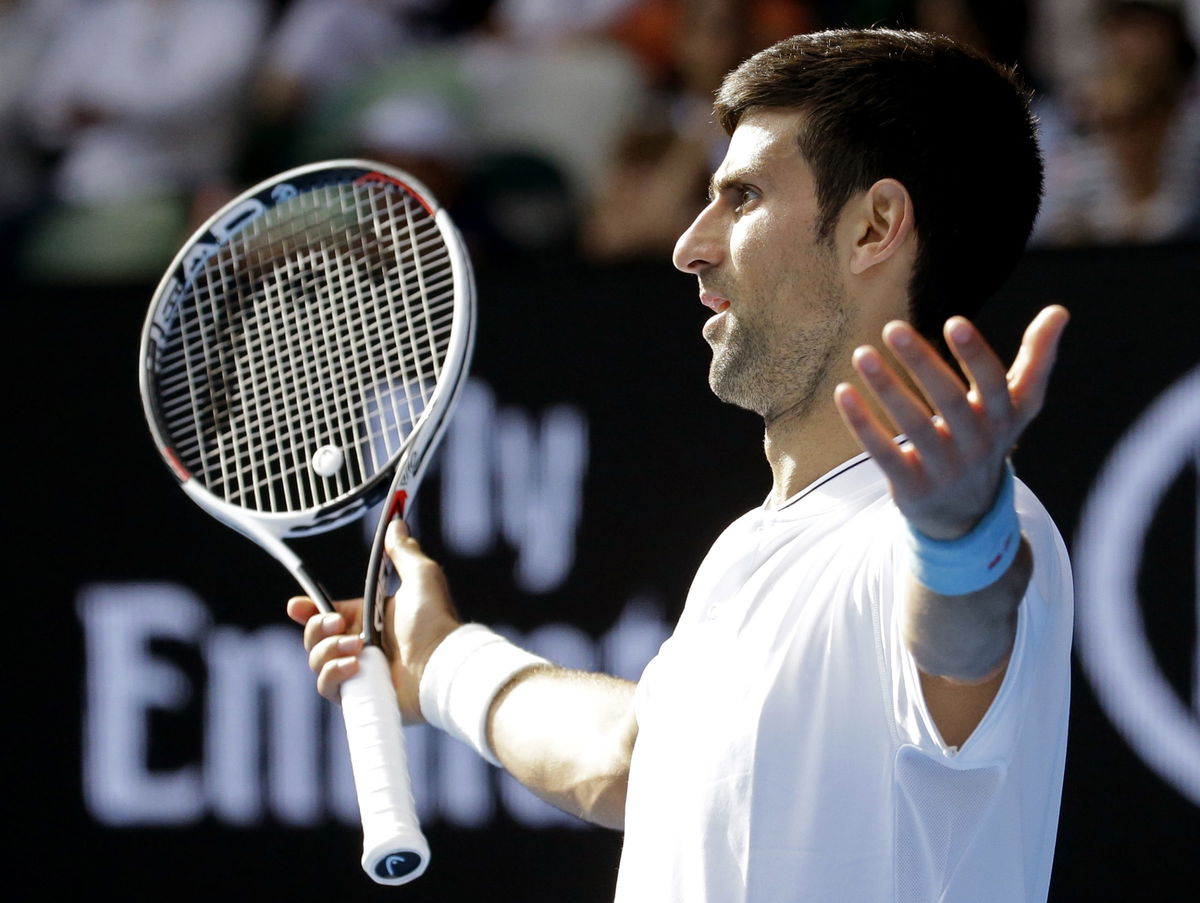 The 19-time Grand Slam champion Rafael Nadal, who's nation recorded the highest number on deaths in 24 hours on Sunday, donated his part and also urged his compatriots to do the same.
"The objective is clear, to get 11 million euros to help 1,350,000 people. Pau and I have already made our donation, we trust you because this is going to be our best victory," Rafa said.
Read More – "The Objective Is Clear- to Get 11 Million Euros" – Rafael Nadal Instigates Countrymen
And Former French Open champion Ana Ivanovic sponsored 35 ventilators to fight against coronavirus in Serbia.