Roger Federer Congratulates Compatriots For Their Recent Groundbreaking Achievement
Published 09/20/2020, 5:30 PM EDT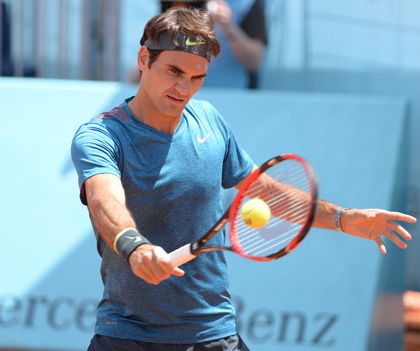 ---
---
Earlier today, Switzerland received some amazing news. Joana Heidrich and Anouk Vergé-Dépré won the title at the European Beach Volleyball Championships in Jurmala, Latvia. When one talks about Switzerland and sports in the same breath, Roger Federer comes into the conversation sooner rather than later.
ADVERTISEMENT
Article continues below this ad
The 39-year-old Swiss maestro was quick to react and congratulated the team on Twitter. In an electrifying final, the Swiss women conquered their German counterparts, with the scoreline reading 18:21, 21:14, and 18:16.
ADVERTISEMENT
Article continues below this ad
Federer wished the team in his own style. Symbolically, he used 2 medals to represent both the athletes. The third emoji was used to highlight the sport 'Beach Volleyball.'
The final 2 balls stand for something unique. It was the 2nd ever European title for Swiss women. Hence, he used 2 balls for the 2 glorious honors that Switzerland has accomplished over the years.
When will Roger Federer return?
World No.4 Federer last played a professional match at the Australian Open 2020 on January 30 this year. He was eliminated by World No.1 Novak Djokovic at the semi-finals of the tournament. Since then, the 39-year-old Swiss has not been seen on the court.
After that, he suffered a knee injury and announced that he would return before 2021. Post that, he underwent two major knee surgeries. Earlier this month, news broke out that Federer will miss the Australian Open 2021.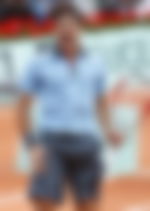 Thankfully, we finally heard some good news when it was reported that the Swiss Maestro had returned to his short training sessions. His coach Severin Luthi also confirmed in an interview that after the Australian Open 2021, there are chances that the 39-year-old will be fully fit again.
ADVERTISEMENT
Article continues below this ad
However, Federer tried his best to stay connected with his fans and the tennis world. Recently, the 20-time Grand Slam winner sang the Beatles' song 'With a Little Help From My Friends.' Moreover, he surprised everyone when he made a virtual appearance at the US Open 2020 final.
Players like Roger Federer are born once in a generation. Apart from his gameplay and performance, the Swiss player continues to impress his fans with his simplicity and dedication. Competing with the fitness of a 20-25-year-old at the age of 39 is not everyone's cup of tea.
Despite that, Federer is set to launch another comeback. Hopefully, fans can watch him win more Grand Slams when he returns.
ADVERTISEMENT
Article continues below this ad