"Seriously F**k Me" – Nick Kyrgios Slams ATP Chairman By Calling Him 'Potato'
Published 06/17/2020, 5:03 PM EDT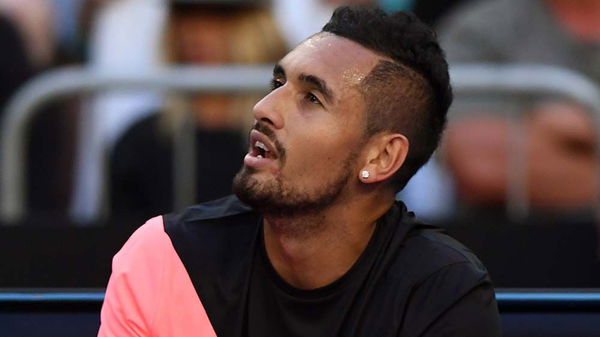 The tennis tour will be back in action from August 14, 2020, and the men and women will restart their season at Citi Open in Washington D.C., USA. As the good news of tennis tour resumption was announced on Wednesday, Nick Kyrgios taunted ATP Chairman Andrea Gaudenzi via a tweet on tennis' resumption. 
ADVERTISEMENT
Article continues below this ad
The Aussie player Kyrgios seems to have no interest in resuming tennis amid the pandemic and asked ATP's Chairman to consult tennis players. Also, Nick called him a 'potato'. He believes there are other critical issues in the world that are to be resolved right now. Also traveling is presently not an option.
Nick Kyrgios addresses USTA as '
Selfish'
ADVERTISEMENT
Article continues below this ad
Earlier, he also bashed the US Open officials for confirming their tournament this year. It's impossible for him to travel from Australian to New York during the times when traveling can become super-complicated. Kyrgios taunted that he'd required a 'hazmat suit' for his long travel.
ADVERTISEMENT
Article continues below this ad
World Number 40 Kyrgios also called the United States Tennis Association as selfish. As they were stubborn at holding their tournament. "People that live in the US of course are pushing the Open to go ahead. 'Selfish'. I'll get my hazmat suit ready for when I travel from Australia and then have to quarantine for 2 weeks on my return," said Kyrgios
Moreover, presently New York City is not a safe place to travel to. It has recorded more than 200,000 cases. Also, 17,000 people have died. Top players are uncertain about playing in the US. Before Kyrgios Rafael Nadal and  Novak Djokovic addressed their disinterests in playing the US Open 2020, all due to the unplayable conditions in New York.
On Wednesday, the country of the United States recorded more deaths amid coronavirus pandemic than during World War I which took place from 1914 to 1918.
ADVERTISEMENT
Article continues below this ad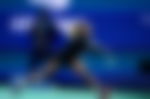 However,  American legend Serena Williams has confirmed her participation at the US Open. "I cannot wait to return to New York and play the US Open. I feel like USTA is going to do an amazing job making sure everything is safe. I'll certainly miss the crowd and hearing them cheer, but this is crazy, I'm excited," said Serena Williams. She will be playing in a diverse atmosphere this time, as her fans won't be there to cheer her up.