The beautiful shot of tennis single-hand backhand is unfortunately one of the rarest strokes in the game, as very few tennis players happen to possess it. The Swiss maestro Roger Federer is widely revered for his one-hander balletic skills. As writer Sarah L. Kaufman describes, his backhand delivery feels like "lightning from the fingertips of Zeus."
Also, the NBA legend from Germany Dirk Nowitzki admires the flick one-hand backhand that Federer possesses. One of the rarest beauties of the sport Stan Wawrinka's backhand simply feels like a projectile released from cannon and Dirk feels its 'super-fun' to watch.   
Dirk Nowitzki on

Roger Federer

"Roger to me is of course one of the best," Nowitzki said. "Stan Wawrinka has a laser of a one-handed, and he's super-fun to watch with his power game."

A few years ago, the shot was turning out to be obsolete, but with young guns, like Thiem and Tsitsipas started putting the show, the shot is now far away from becoming disappearing.

Last year at ATP Finals, the championship match was between Dominic Thiem and Stefanos Tsitsipas was the first one-hander final since ATP World Tour Finals 2006 between Roger Federer and James Blake.

"Dominic Thiem is coming up and his one-hander is beautiful and powerful. That's just to name a few. There are so many great one-handers in the game," he added.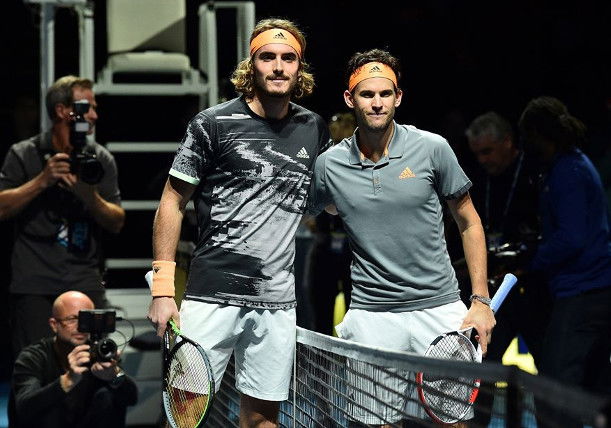 Grigor Dimitrov's one-handers skills are also unique in the men's game. A few years ago, he was associated as 'Baby Fed' as his game was drawing parallels with the Swiss maestro. Presently, Denis Shapovalov, Dusan Lajovic, and Dan Evans are coming up with sleek single-hand backhands.
In the women's game, Justine Henin owned one-hander skills. It was so accurate that is compelled tennis experts to say, the backhand was "the best in men's or women's tennis."