Stefanos Tsitsipas Doesn't Support The Concept of On-Court Coaching
Published 03/03/2020, 5:56 PM EST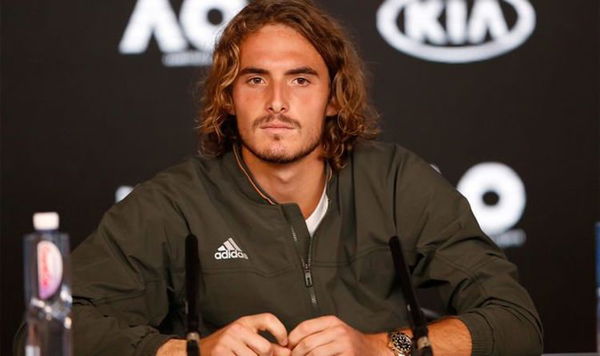 ---
---
In the month of February, Stefanos Tsitsipas reached two consecutive finals ATP Tour. Before losing to Novak Djokovic in the Dubai finals, he just dropped a set against Jan-Lennard Struff over course of two weeks.
ADVERTISEMENT
Article continues below this ad
There's an army of people working behind Tsitsipas' success on the ATP circuit. His father Apostolos Tsitsipas plays a crucial role in his team and he serves Tsitsipas as his head coach.
When it comes to coaching the World Number six Tsitsipas believes that the interaction between a player and his coach should be avoided once the player steps on the professional court for a match.
ADVERTISEMENT
Article continues below this ad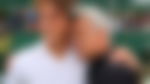 During the match, it's the real test what the player has assimilated from the endless training sessions. And by introducing on-court coaching or the coaching from the stands will turn the sport into 'battle of coaches'.
Stefanos Tsitsipas on
on-court coaching
The tennis professionals won't be able to test their capabilities as their coaches give them all the instructions while tackling with crucial moments in the match.  To crisp it up, the concept of on-court coaching seems unprofessional and with that, it is difficult to define a skillful player. 
"I quite like tennis the way it is right now. I think the player is the one who should be trying to find solutions when he's playing. I feel like if certain players can afford better coaches. It's going to be the battle of the coaches, not so much the battle of the players. That's what makes the sport pure the way it is right now," Stefanos Tsitsipas said.
ADVERTISEMENT
Article continues below this ad
Tsitsipas is being coached by his father Apostolos and since 2015 he has also been working with Patrick Mouratoglou.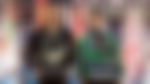 This year, Tstisipas defended his title in Marseille. And later he reached the finals in Dubai. And besides the big tournaments of the sport, he also aspires to win a medal in Tokyo.
ADVERTISEMENT
Article continues below this ad
Read More – "It's Just Fulfilling" – Stefanos Tsitsipas on Winning a Medal at Tokyo Olympics 2020