"Tennis Players Have No Financial Security" – Prajnesh Gunneswaran on Temporary Unemployment in Tennis
Published 03/17/2020, 6:54 PM EDT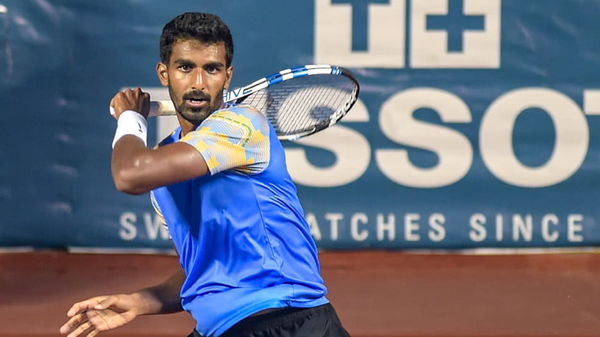 ---
---
The untimely break on the tennis tour has abstained professionals from playing regular matches. With the coronavirus pandemic taking a toll over the global economy, it has also hit the stomachs of lower-ranked tennis professionals.
ADVERTISEMENT
Article continues below this ad
Unlike the top players, the lower-ranked ones earn their bread and butter when they hit the balls on the professional courts. The best players in the world make a substantial amount of money with their endorsement deals. Even if the tour is shut, money flows into their bank accounts.  
But for the players ranked outside ATP's top 50, getting paid without swinging their racquets are uncharted waters for them. With the suspension of ATP, WTA and ITF tours and players not receiving salaries of six-weeks, World Number 59 Jeremy Chardy earlier raised his voice.
ADVERTISEMENT
Article continues below this ad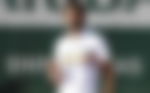 Coronavirus holds up tennis players' wages
"You lose money if you don't play. Many players want to talk about it. It is not our fault what happens. If a lot of tournaments are canceled, it can be difficult when you are not an employee," he said.
Following his remarks, World Number 132 Prajnesh Gunneswaran has also addressed the issue of temporary unemployment in professional tennis.
"It wasn't ideal when we left home, but we didn't think it would get so bad," he told Times of India. "Also, tennis players have no financial security. There are some talks about measures that need to be put in place to protect the players and the sport."
When tennis players get injured and refrain themselves from the professional circuit, their salaries are again blocked. Despite having no revenue they are obliged to pay their coaches. Also, a lot of money is invested in their rehab. And they do need to take care of their day-to-day living expenses without any earnings.
ADVERTISEMENT
Article continues below this ad
In a nutshell, there's no other source of income for some players, besides being paid by playing professional tournaments.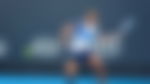 "In the meantime, you treat it as a mid-season training block. The thing is sport prepares us, we're constantly facing adversity. In a way, you have to treat it as an injury period or when you are in rehab. Where you are still paying your coach or your trainer, while you're not earning," he said.
ADVERTISEMENT
Article continues below this ad
The six-week suspension of the tour has definitely deprived the tournament revenues. Also, the ATP tour has not yet announced any auxiliary compensations for the tennis professionals.