"That's a Very Good Feeling" – When Rafael Nadal Reacted To Girls Whistling at Him While Taking Off His Shirt
Published 05/10/2020, 5:04 PM EDT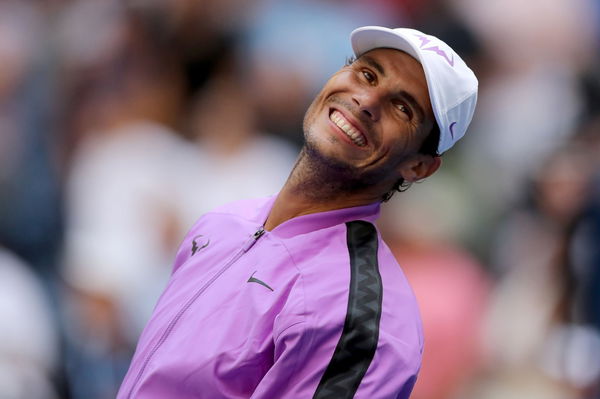 ---
---
One of the most amiable tennis players on the tour, Rafael Nadal has had numerous amusing encounters with spectators, fellow professionals, and journalists. He's widely loved by tennis fans who often yell, 'love you, Rafa!' 
ADVERTISEMENT
Article continues below this ad
During the Australian Open 2011, one of the journalists in the press conference room asked Nadal if he found it distracting when fans called out, 'I love you, Rafa?'
The Spaniard replied: "No, I feel fantastic."
ADVERTISEMENT
Article continues below this ad
The reporter persisted, asking Rafa if he blocked it all out in order to concentrate on his game. Rafa refused again, and with a smile, he said: "No, I heard everything. But is nice."
Everyone finds Rafa's perfect fitness and his beefed-up body alluring. Referring to the same, the reporter continued, "What about when the girls whistle at you and take pictures of you when you're changing your shirt?"
It seems that Nadal really enjoys all the attention he gets. He simply appreciates the love the spectators pour onto him.
With a priceless expression, Rafa replied: "That's a very good feeling." Following Rafa's answer, the press conference room broke into laughter.
WATCH: Expressions of Rafael Nadal
ADVERTISEMENT
Article continues below this ad
Presently, World Number two Rafael Nadal is following the quarantine in his residence in Mallorca, Spain. Until May, he hadn't touched a racquet since the Indian Wells' tournament was canceled. But now, with Spain easing down the lockdown regulations, Nadal is back on the practice courts.
However, the officials have put the tour on hold, at least until July 13, 2020. The North American hard-court summer season that usually starts in mid-July, is highly unlikely to get underway this year. 
ADVERTISEMENT
Article continues below this ad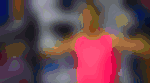 In 2020, Nadal led his Team Spain into the finals of ATP Cup and he was a quarterfinalist at Australian Open. Before the tennis season's suspension, Nadal won the ATP 500 title in Acapulco.