WATCH: Daniil Medvedev Goes into Complete Meltdown at French Open 2020 – Gets Point Penalty to Lose Set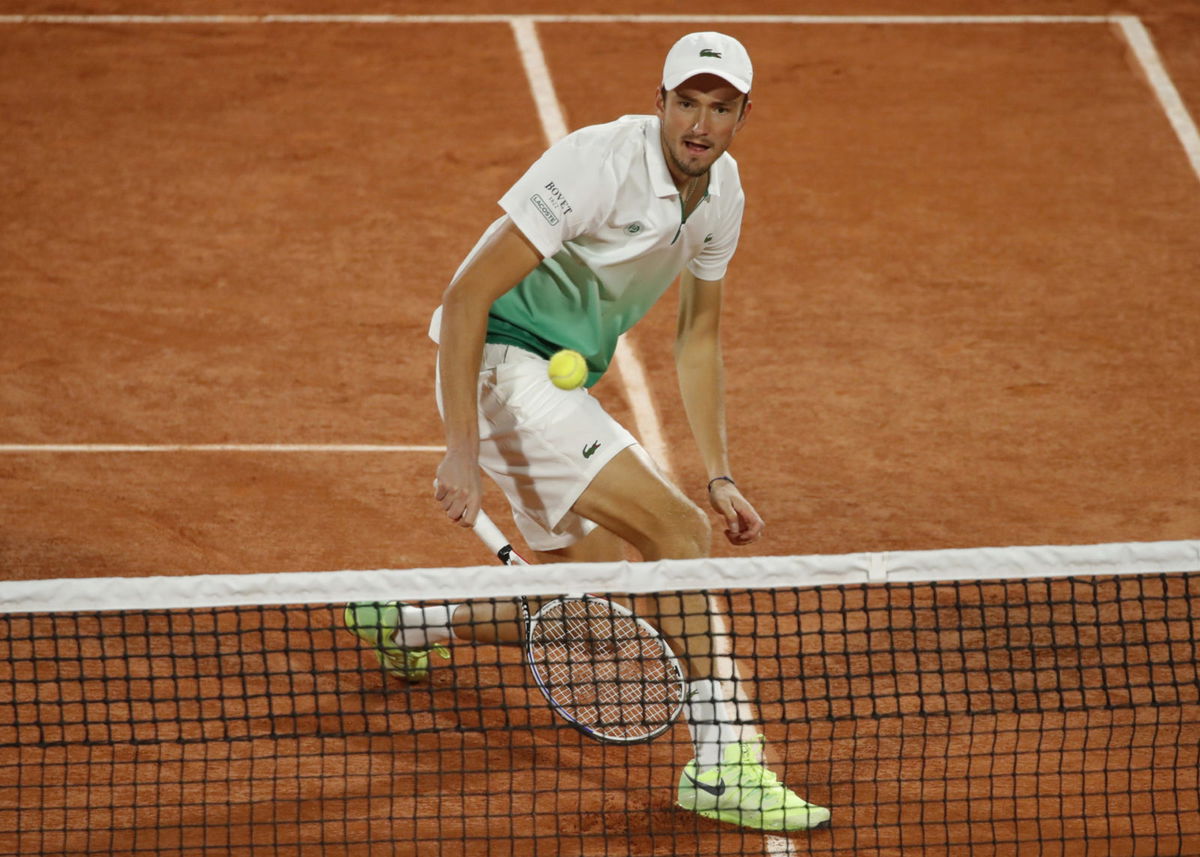 During the first round of the French Open 2020, Daniil Medvedev was back to his old ways. The Russian tennis player has been notorious for letting the red-eyed beast overtake him on many occasions.
While squaring off against Marton Fucsovics, his frustrations boiled over and he lashed out as usual. While on the court, he yelled out in Russian, "What should I do? Tell me, please. Because I really don't know. What, what should I do to win a point? I'm asking for help. I really am."
He kept cycling between Russian and French during his rant. There was even an instance of an audible obscenity being flung around the court. After getting broken, Daniil Medvedev also screamed out, "What should I do? Tell me. I REALLY want to know. How to win a match? After the match, you tell me what I should have done but I want to know what I should do now to win the match. By the way, I'm talking calmly."
"I want to win the point!" Medvedev kindly explains to an angry Marci after Meddy went right at him on a pass. pic.twitter.com/313JexJv8r

— Wilfy (@whitelinefervor) September 28, 2020
Admittedly, he has been making a conscious effort to reign himself in. To be precise, he has a mental trainer who often travels with him and has been aiding him whenever possible.
However, it appears that his emotions have bested him, because he loudly declared, "I want to win the point!" To make matters even worse for himself, he smashed his racquet. This effectively handed the second set to the Hungarian, courtesy a penalty point for the Russian and a second warning.
MADvedev – this got a 2nd warning, and so Marci got the 2nd set TB. Marci leads 64, 76(5). pic.twitter.com/yj6T6v0Bn3

— Del🇪🇺 (@Stroppa_Del) September 28, 2020
This isn't the first time Daniil Medvedev has broken down like this
Earlier this year at the US Open 2020, the Russian lost his cool at the linesperson and the umpire. As it turned out, they failed to call a fault on his serve. As a result, he got a big surprise when his then opponent, Dominic Thiem, returned the ball. Caught napping, Daniil Medvedev sent a half volley into the net, as he thought the officials made the call.
Much to his annoyance, the chair umpire refused to let him challenge since he returned the shot. After some more ranting, he got slapped with a code violation, and that only riled him up further. It is worth noting that the 24-year old has never made it past the first round of the French Open, and that trend is likely to continue again.