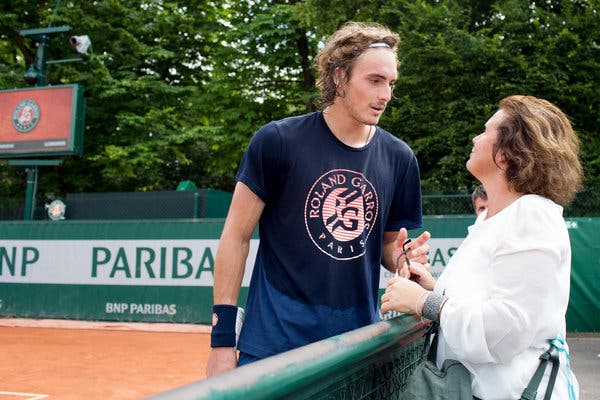 The Greek lad Stefanos Tsitsipas has comfortably defended his final spot at Dubai Tennis Championship 2020 after steamrolling over the Brit Dan Evans. Post his easy win Tsitsipas dealt with an awkward moment in the press conference room.
Surprisingly his mother, Julia Salnikova crashed into the presser, and they carried out a friendly conversation. His mother began their chat by telling him that she has been lately following his press conferences.
Followed by that Tsitsipas comically said, "did she read the statement I said a few days ago?"
He was referring to his statements in Dubai, where he spoke about his parents' involvement in his career. At present, he's being coached by his father Apostolos Tsitsipas. His brother is also a professional tennis player and as a consequence, the entire family travels together on the ATP Tour.
Stefanos Tsitsipas on his parents 
"Sometimes honestly I'm tired of them, to have them around all the time. At the same time, they're my family and I love them. It's not easy traveling with your family," he stated a few days ago.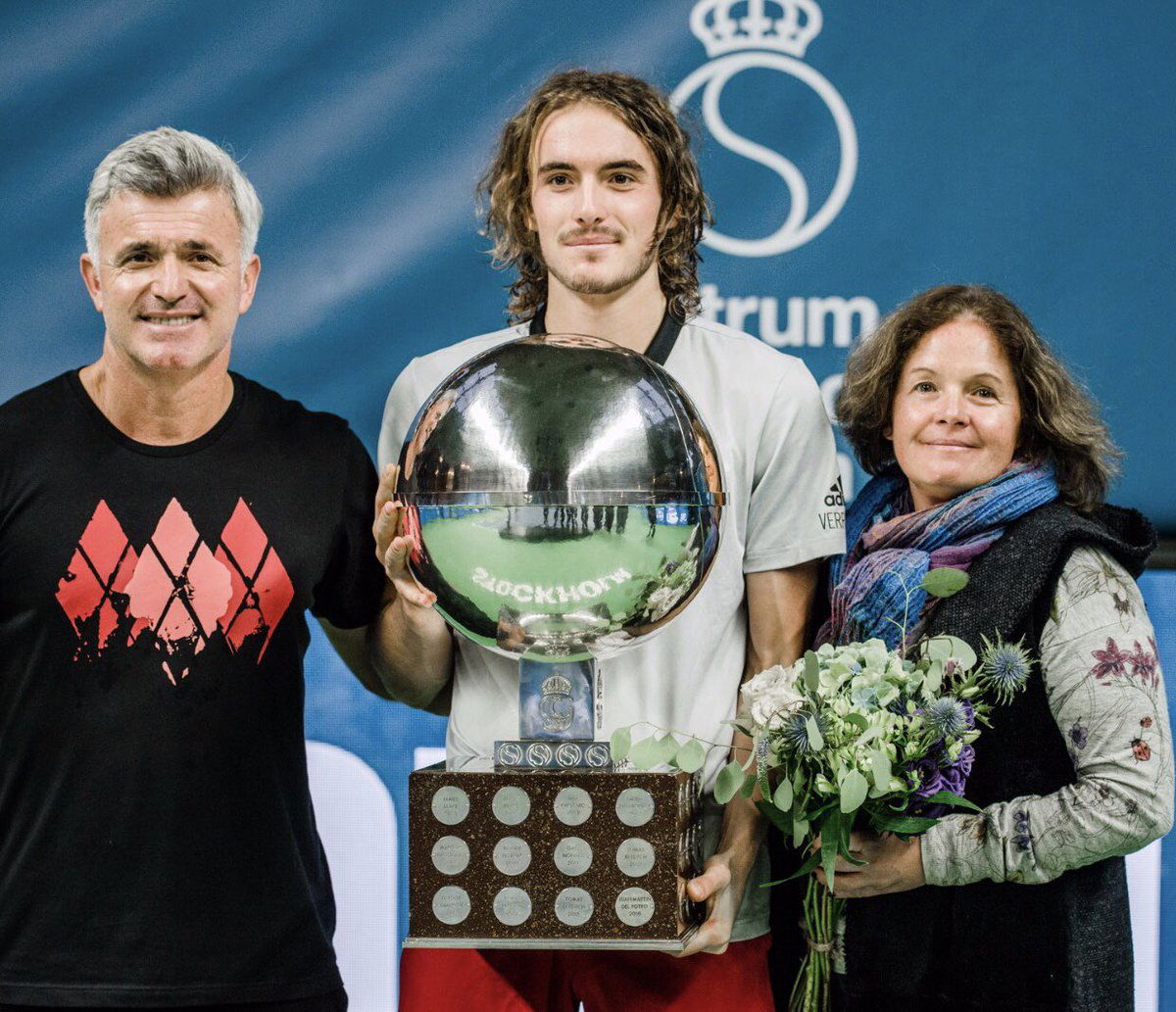 "Sometimes I feel like my mom and dad are way too involved in my life. Outside and inside the tennis court. Maybe not so much outside the court, but inside the court."
Later during Friday's press in Dubai, Salnikova interrogated her son Tsitsipas about professional tennis players being coached by their parents. Stefanos came up with Alexander Zverev's name in the men's game and his mother named a handful of them.
Continuing with the discussion, Tsitsipas asked his mother, "Can you name someone who's ranked inside the top five rankings and owns a Grand Slam title." Salnikova couldn't come up with a name, but she gave a convincing reply. As she said, "maybe, you can become the first one."
Keeping up with the Tsitsipases.

When your mother crashes your press conference and puts you on the spot… #DDFTennis pic.twitter.com/OfwX3EZx4M

— Reem Abulleil (@ReemAbulleil) February 28, 2020
With Stefanos Tsitsipas enjoying his eight-match winning streak, he'll face World Number one Novak Djokovic in the Dubai finals. The Serb is on a 17-match winning streak on the ATP Tour and in the Dubai semifinals, he saved three match points against Gael Monfils and reserved his finals berth.
Also Read – Novak Djokovic Saves 3 Match Points Against Gael Monfils to Extend Win Streak