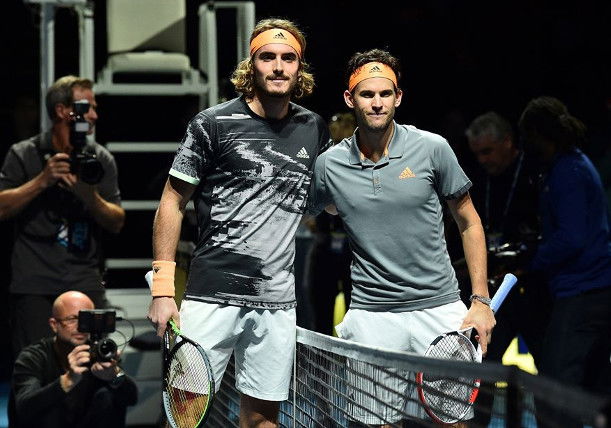 Austrian tennis ace Dominic Thiem and the Greek gun Stefanos Tsitstipas played a phenomenal match at ATP Finals 2019 in London, and the duo made sure that tennis is in good hands once the 'Big Three' hang their tennis racquets.
During these tennis-less days the two professionals were seen interacting with each other and Tsitstipas attempted to speak German to Thiem, which is Dominic's native tongue.
It turned out to be hilarious as Tsitstipas memorized a few lines and delivered it in a funny accent. Also, he confessed to having some Austrian roots.
Amid the tennis tour suspension, Stefanos Tsitstipas is using this time to learn new skills. A few weeks ago, the Greek shared a video of him learning French. It seemed he was struggling to get hold of the basics of the language.
WATCH: Stefanos Tsitstipas learning new skills
Here's the bit of Stef speaking German last night 😄#tsitsismile 😁😍 pic.twitter.com/X548pXfOpV

— Tsitsi_Smile 😁 (@Tsitsi_smile) May 26, 2020
Read More – WATCH: Stefanos Tsitsipas Struggles With French To Comical Effect
Also, he was spotted speaking a few lines in Hindi after an Indian tennis player Karman Kaur Thandi challenged him to do it.
Speaking about Dominic Thiem, he made the best possible start of the season, by reaching the finals Australian Open 2020. After losing a match at Rio Open and before the tour was halted, Thiem achieved his career-high ranking of World Number three. He is presently residing in his home country of Austria and training there.
Thiem received an open letter from Algerian tennis player Ines IIbou as he refused to contribute to the Player Relief Fund. He was also criticized for the same by many others on the tennis tour.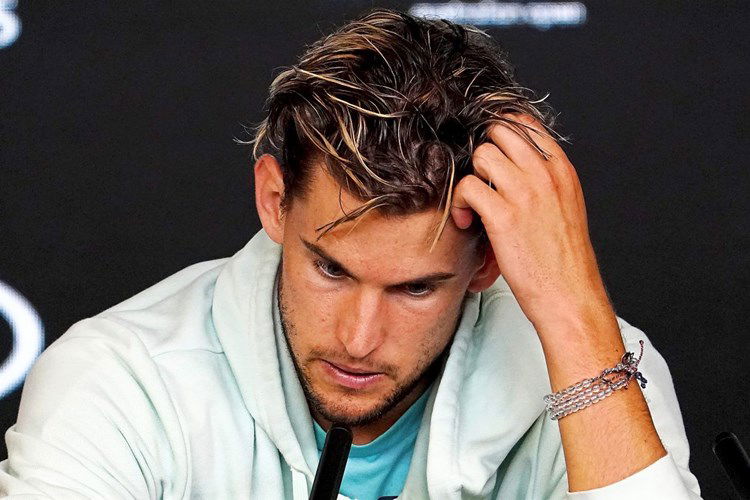 Later he clarified his take and stood by his decision. He feels its better to help those people who are really in need other than tennis professionals.  "I don't really want to clarify anything, I stand by what I said. The problem was that a headline was taken out, there was a shortening. I said from the start that a lot of players are worthy of support," Thiem said.
Read More – "I Don't Really Want to Clarify Anything" – Dominic Thiem Hits Back at Critics
Up next, Thiem has signed up for an exhibition event Adria Tour along with  Alexander Zverev, Novak Djokovic and Grigor Dimitrov.