WATCH: When Rafael Nadal Had a Heated Argument With The Umpire
Published 05/15/2020, 4:33 PM EDT
---
---
It was the year 2010 when Rafael Nadal was playing at ATP World Tour Finals against Tomas Berdych. A mistaken call by chair umpire Carlos Bernardes enraged the Spaniard, and that led him to lose the particular point.
ADVERTISEMENT
Article continues below this ad
While Nadal was serving at 6-5*(15-15) in the first set, a cross-court backhand from Berdych was not called out by the line judge. Nadal put the ball back into play and later raised his hand to signal the shot was long.
Simultaneously, chair umpire Bernardes called it out and gave Nadal the point. Berdych wasn't satisfied and decided to challenge it.  The Hawk-eye showed the ball had nicked the baseline.
ADVERTISEMENT
Article continues below this ad
Since the ball was in, Bernardes gave the point to Berdych, so the scoreline was 15*-30 instead of 30*-15. The Spaniard wasn't disappointed, and he immediately began arguing with the chair umpire, who refused to change his decision.
Rafael Nadal losing his cool
https://www.youtube.com/watch?v=-4EObHpj9sw
With Rafa losing his cool, he approached tournament supervisor Tom Barnes, who was watching his match. Barnes was listening to Nadal's appeal, however, Bernardes did not reverse the call and the point was awarded to Berdych.
Despite the fury in the middle of the match, and unnecessarily dropping a point, Nadal defeated the Czech 7-6 (3), 6-1. Later, Nadal explained it was a blunder committed by the Brazilian chair umpire.
"There is no argument. I am right, but it's (a) mistake for him. The important thing, I was playing really well before that point. This point doesn't change a lot. Finally, I was lucky. I won that game," said Nadal.
ADVERTISEMENT
Article continues below this ad
Also, former Wimbledon finalist Berdych stated it was chair umpire's mistake. "I mean, it's not the mistake of Rafa. It's the mistake of the referee. He just needs to show him that it's not like he can do whatever he wants on the court," he said.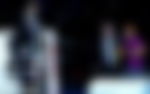 During Rio Open 2015, the friction between Bernardes and Nadal got multiplied, as Bernardes made Rafa change his shorts in front of 7000 people.
ADVERTISEMENT
Article continues below this ad
Following everything, Nadal requested the authorities to not assign chair umpire Bernardes to officiate any of his matches. The tournament officials and ATP have taken the request into considerations, and Bernardes barred from Nadal's matches since 2015.