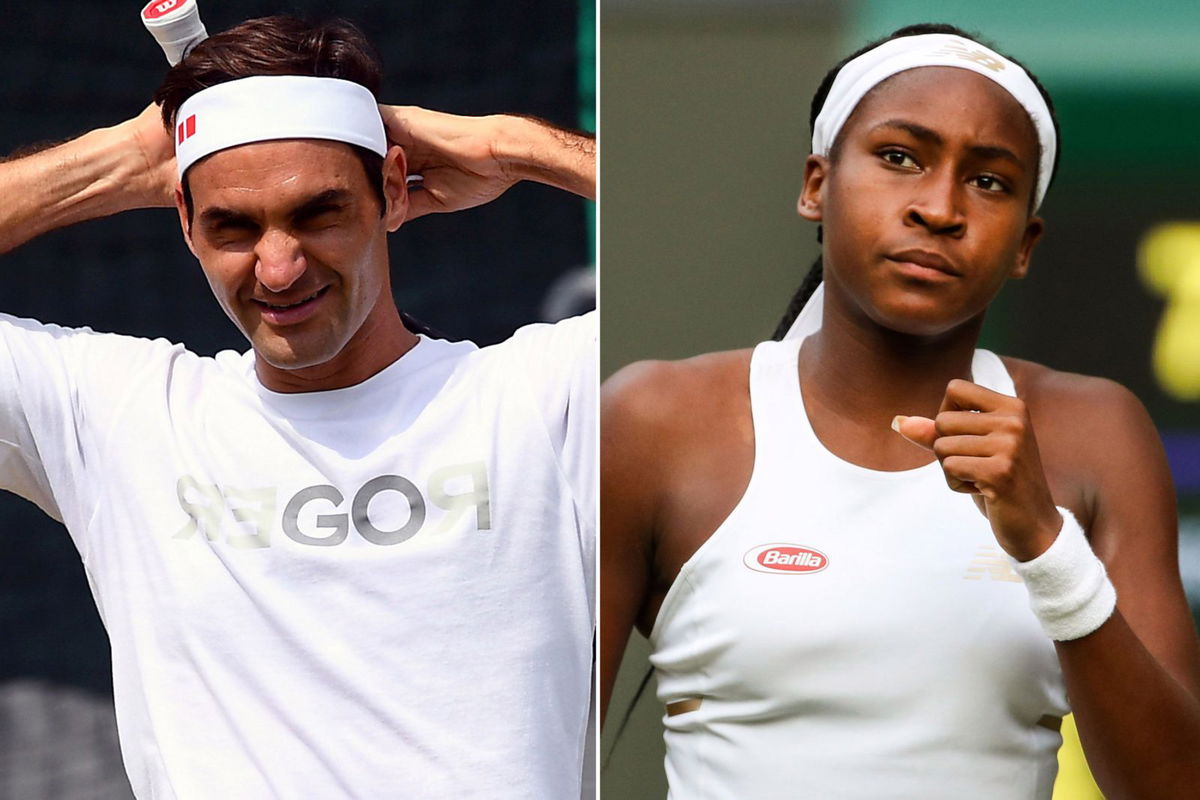 After the Swiss legend Roger Federer challenged a string of sports personalities for the 'against the wall volley' drill, the American tennis phenom Coco Gauff accepted the maestro's tennis at home challenge.
However, she wasn't wearing the iconic hat which Federer was wearing while carrying out the drill.
it took me way too many tries to get this right @rogerfederer pic.twitter.com/wjRIFaGgO5

— Coco Gauff (@CocoGauff) April 8, 2020
His challenge was accepted by numerous Roger Federer fans all around the globe. And his arch-rival Novak Djokovic also tried out his volley drill against the wall.
The Serb asked Federer was he 'good enough' executing the solo drill. Federer hilariously replied: "You've beaten me with that volley more than a few times, I don't think you need any tips."
Read More – "You've Beaten Me With That Volley" – Roger Federer Responds To Novak Djokovic's Challenge
Coco Gauff during quarantine
World Number 52 Coco Gauff is quarantined in her Florida residence. Apparently, she seems to be bored during the lockdown period. Also, she executed a Halloween kind of activity during the unexpected in tennis and she is quite active on Tik Tok. 
Interviewer: So Coco how have you been doing without tennis?
Me: pic.twitter.com/4FYpupoV5t

— Coco Gauff (@CocoGauff) April 5, 2020
Last year, she made a groundbreaking breakthrough on the WTA circuit by reaching the second week at Wimbledon. En route to the fourth round, she took out the five-time Wimbledon champion Venus Williams and saved a match point in the second round. And this year, Coco Gauff was disappointed upon learning the cancelation of Wimbledon.
i'm gonna miss playing in @Wimbledon this year💔. Stay safe everyone, love you guys❤️🥺

— Coco Gauff (@CocoGauff) April 1, 2020
Recently, her coach Patrick Mouratoglou spoke about the bright tennis future in the upcoming days. Coco Gauff is a rarity in tennis and very soon she'll be out with flying colors.
"I could see Coco getting to the final and winning a Grand Slam; she is not far away from that" Patrick Mouratoglou said. "The match against Sofia Kenin in Melbourne showed what she has to improve to get there. She still plays at an incredible level and her self-belief is so strong that she can surprise and maybe win a Grand Slam."