EXCLUSIVE: Tennis Physio Carlos Costa Opens Up on Partnership with Kevin Anderson, Time Spent with Federer and More
Published 01/07/2021, 7:29 AM EST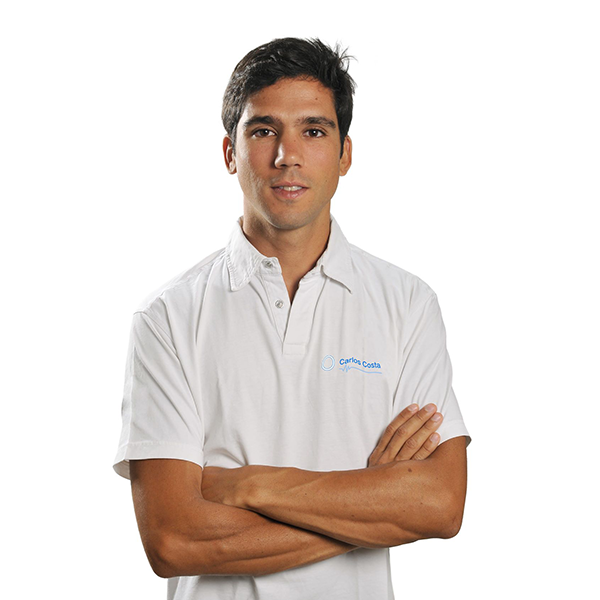 ---
---
Portuguese trainer Carlos Costa often called Charlie is a renowned physiotherapist on the professional tennis tour. He has worked with former Roland Garros champion Ana Ivanovic, German tennis player Tommy Haas, and even former World No. 5 Kevin Anderson.
ADVERTISEMENT
Article continues below this ad
Currently, he is working for the Portuguese national team at the Davis Cup and Fed Cup. In addition to that, he's also the physio for Joao Sousa. Read on for his exclusive interview with Essentially Sports.
Q: You are currently working with Joao Sousa. What were the mental and physical challenges he faced during the pandemic or in general, the problems tennis players were facing?
ADVERTISEMENT
Article continues below this ad
Carlos Costa: Could be performing to his best potential, let's say, and from then on. I think the first year was kind of just catching up because of all these injuries that he had. It was like a cascade when you have an injury, and you really try hard to still keep going, things can happen somewhere else.
So yeah, it started from the knees, but then he had a plumbing shoulder, and then he had something else. But then at some point, he said, I think we just need to take a break, take care of the body, because that's the most important thing.
And then when you get really recovered, then you can go, like we say, full to the court, in a full performance, and feeling 100%. And that's what he did. It took a long time, but I think it was very good for him.
And in the overall performance, he was much better. And it took one year to get to the performance that he was at previously. And then from then on, he was just better and better and better. And then suddenly, he just got to the finals of a Grand Slam in the US Open.
I remember that was very significant for me because it was the finals, and it was on the same date as my birthday. So it was a double celebration. Although we need him to win, it's just very special to be in a final of a Grand Slam. It's crowded, and you just feel like it's a completely different time and atmosphere.
And then the second one was the finals of Wimbledon. Because I wanted to finish my Master's, I told Kevin the year before that I want to stop traveling on the tour just because of my Master's in London was a full-time course. And I didn't want to delay more because I had been traveling for maybe eight, nine years at the time.
And I say look, I think this is the time we are finishing Wimbledon, and then we should separate because I haven't officially finished my course and you will find another physio for sure. And that's what we did then. And I think that was the best thing that could possibly happen in between us because that was a good ending, I'd say.
Q: Yes, Wimbledon was definitely an incredible moment for Kevin. And before going to the finals, he had played two long matches against Federer and Isner like in the quarterfinals in the semi-finals, and that definitely tested Kevin's mental and physical resilience in those matches. So can you share how it was working with him during that enduring week at Wimbledon?
Carlos Costa: That week brings me a lot of memories; against Federer, it was really unbelievable. We think we knew that Kevin was in really high performance at the time. And really in good spirits, feeling good, playing good. He was just like everything was rolling. And then when you play against Roger, well, we know that Roger is the king of the grass. So he was very clear about what could happen.
But when you go for a match, you always go with everything you can. So we don't go like we're 90%; we go 100% and we give it all and Kevin is a player that really gives it all in that situation. And that's what he did. We say we know that Roger is the best player of all time in tennis, for sure. But you always have a chance. So keep fighting and keep challenging yourself because you never know sometimes the chances happen, and in the end it really happened.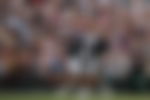 And Kevin really shows to himself and to us that things can change if you really believe in yourself and if you keep trying and trying and the work always pays off. In Isner, I think he was six hours, 36 minutes.
Yeah, I just remember I was completely drained. After the match, we keep giving him electrolytes bars, everything just to keep him conscious. Because it was a huge fight. I have never seen such a long event. We start the match and then it was like three hours, then suddenly was four hours, five, six.
And then the time just keeps going. And he was like, unbelievable performance from Kevin. We were all grateful to be there and see that happen live.
I think it was just like a memory that nobody would forget for sure. Because when we get together in the locker room, we just got really emotional about the match. And he was just a roller coaster.
Q: Definitely, it was a memorable match for all tennis fans. So on the same note, next he had to play Djokovic, another champion, a great champion, and in the Wimbledon finals. So did the training routine progressively change after going deep into the finals? And after playing his biggest match?
Carlos Costa: Oh, for sure. After the Isner match, I just remember, we tried to give him the best recovery he could ever have. I remember just the same night after the match of Isner, I remember waking up at 3.30 in the morning, and he had a pain in the feet. A really bad one and he couldn't touch anything and couldn't sleep because of the pain suddenly.
And then he's waking me up. He said, "Can you do something to see if I can just at least sleep through the night because this is really painful?" And then I remember I just did lots of facial treatment, recovering the muscles like the tension of the ligaments, and just did a really good treatment there.
And then suddenly, he was falling asleep right away after, maybe say in 15 minutes. I think we were just tired. But the feet were just in pain. And then we also gave him fruits that are red and are very good against toxins in the bloodstream. So everything that we could give him before bed; sometimes we also gave him a protein for muscle recovery.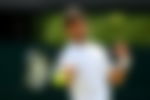 And then the next day, we see how we feel. And then even if we just hit 20 minutes, 30 minutes or so, moving a little bit is I think enough because you need to be ready for the final. Tomorrow, just recovery. They just take it like that. We don't need to practice more. And that's what we did. We just went there. He just says, "Oh, I don't feel so bad, actually." And then suddenly, he could play, I think, for 30-40 minutes. And then it's like I think I'm done. And then it's like okay, I'm ready for the fighters.
Q: So going a bit back in time talking about former world number two tennis player Tommy Haas; in 2012 he defeated the king of grass, Roger Federer in the finals of Halle, and it was in straight sets. How special was that victory for you?
Carlos Costa: That was another special moment. We started not too early before that; I think we started working together, maybe half a year before, something like that. And then we start to be full on the tour. And then suddenly, because of the time, he was 106 in the world and thinking, okay, maybe I'll do one more year, and then I retire. And then he suddenly starts to play better and better again.
And then suddenly, he wins Halle against Roger. And we're like, well, I think he still has something in the tank to keep going. So that was a really good final. I think he did no unforced errors. And I was like, this is crazy. But if Tommy plays like this, he can be really good again.
Q: If I'm not wrong, he also bounced back from a break. He was a breakdown in the first set, and then he recovered that break from Roger.
Carlos Costa: Yeah, I think so. Yeah, I remember that. I mean, he told us after that when he was on the second set, he was so tight and nervous. Those two fingers of the hand cramped and he couldn't shake the hand with the racket… But I don't know how he did it, but he made it through. So it was really funny but not really funny, but afterward, it was funny when he told us.
Q: You have also worked with the former world number one, Ana Ivanovic. What are the major differences between working with female tennis players and male tennis players?
Carlos Costa: Oh, it is a big difference. I don't know how to explain but I think it is, let's say, emotional. The women's side is more of that side. Together with tennis, I think they experience emotions a bit deeper than the men. And that interferes a bit more with tennis, I think. But I mean, we had a really good time together for sure. Because at the time I worked with her, it was because she had a tear.
So she pulled the muscle, I think during a serve. So we get together and she said, oh, I really like you. So if you can keep working with me, I'll appreciate it. And then we did two or three more treatments, two or three more tournaments. And she was free of pain, so the thing was a good thing.
But you can really see the difference because there are other physical therapists that I know who work more on the women's side and sometimes you are not so much a physio as you are a psychologist and a friend. But it's okay. I think men sometimes also have some breakdowns that happen. It happened both ways, but maybe more with women.
Q: So can you tell us the importance of having a physio for a tennis player?
Carlos Costa: Well, I think the most important is prevention because it is not a contact sport, tennis. We really can operate on the prevention side, and at the same time, give the player a better option to perform better with their honorable abilities.
So it is two things that they benefit from having a physio full time. At the same time, when you want, you can say oh, I prefer physio treatment a bit later before dinner or after dinner, something like that is always beneficial because it is more in their own rhythm.
You know, when they wake up, they prefer to have the net. So it's a bit more specific to their own needs. But I think the most beneficial thing about having a physio is also because they can last long through the season without so many injuries. Because prevention is key to having a fuller schedule throughout the year.
Q: Definitely. So in your opinion, who do you think is the fittest ATP and the WTA tennis player?
Carlos Costa: That's a good question. Novak Djokovic and Roger, they're pretty up there. I think it is very difficult to distinguish between them. Maybe nowadays, Nadal and Djokovic, I would say the males in the main side are the fittest. Well, you can see because now Nadal just won Roland Garros again, and he's playing unbelievable.
Djokovic is also up there with him. And on the women's side, I would say I really liked Serena Williams. I really liked her, and she is the top fit for me. She's very, very strong. I think, the overall picture on the women's side, I would say Serena for sure.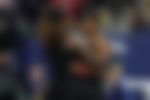 But you always have Halep and all the other ones that are up there. Osaka is also really, really fit. I would say those three are for me the best ones that are always on the fitness level, really high.
Q: So you mentioned like Nadal is one of the fittest tennis players, but if you see on the other side, players like Nadal, Del Potro, they have always been prone to injuries. So what is one piece of advice you would give to them? 
Carlos Costa: It is a tough combination because it is always said to prevent you always need a really good balance between performance and recovery. And sometimes to get really high performance, to let's say be the number one, you have to train really hard. So you are always risking your body to injury. But I think the key is going to be always to find the balance between training hard but at the same time, be smart. So you have breaks and times to recover that give you the time for the body to heal. That process. Not always pushing, pushing, pushing. And at some point, it just doesn't hold, and you get injured because of that.
Q: So moving on to some fun questions; we came across one of your photographs traveling with Roger Federer and Tommy Haas. Can you tell us how your experience was traveling with Federer?
Carlos Costa: Yeah, it was really fun. I think it was after the finals on the Halle. Maybe? I can't remember. It was a long time ago. After the finals in Halle, we went to Wimbledon. Because Tommy and Roger are really good friends and sometimes we hang out together and stuff. And Roger said, how are you getting to Wimbledon tomorrow? And I think Tommy said, oh, we're just buying the trip now or something like that. And Roger said, no, just come with us because we have the private plane, just join us.
At the time I think we were only three, and he was okay with that. And yeah, we just joined the trip there. And yeah, it was quite fun. We have all these good times with Roger, and he is a really fun persona. And he's very charismatic, as you can see on the TV and in interviews that he gives.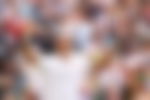 Q: Talking about Roger Federer's style of play, do you really feel like it's an effortless thing that he does?
Carlos Costa: To get to that effortless movement, you need to train really hard to become really automatic in your strokes and stuff. People think it is easy. But to get that easy, there is a lot in the background that we don't see. And well, I know because I've been there.
One time, we did like a week with Roger in Swiss; we did a training block with him for like a week or a week and a half, and it was really hard. And that's how it should be because to be at Roger's level, Nadal, or Djokovic level, like top fit guys, you need to be really, really working hard to be at that level.
I could see it in the first person at that time. And it was funny because right away we went to Munich. And we won the tournament because Tommy was so fit because of training with Roger that nobody could beat him. He was just at another level.
Q: So you just told me a player invests a lot of time training everything – forehands, backhand. So I really wanted to know, how many hours of fitness does an average tennis player do?
Carlos Costa: Outside tennis, I would say, around two, two and a half every day. And then you have the fitness parts, so one hour and a half. So I would say altogether between four and five hours every day.
Because sometimes you skip fitness and you train twice a day, like one hour and a half in the morning, one hour and a half in the afternoon, let's say and also you've liked some fitness as well. But I think altogether is always depending on the day, but it varies between three to five hours every day. Something like that.
Q: Right. And who has been the most challenging tennis player to work with?
Carlos Costa: I think all of them have been challenging in their own way. I think everybody has his own little things. I think the most challenging was Tommy because of the age; it was quite of a challenge because when you age, the recovery is not the same when you are 20 or 30. When we work together, he was 33 to 36, something like that. So I needed to be always on top of everything.
With Kevin was different… because tall players, because of being so tall, they have to grind more. And they have more of a challenge moving the body. And that creates a bit more challenge to the body itself. But I think it was both; one was because of the age, and Kevin because of the height. Everybody has their own challenge to face.
And I think we should appreciate experiencing the process. And the journey is always a factor that is always good for every team. I think I prefer to look at it as a challenge then as a pressure. Because then I can cope better with it.
Q: It's nice to know that. So can you construct a perfect ATP player? In your opinion, what does a perfect ATP player look like with forehand, backhand, movement, and everything?
Carlos Costa: I think for myself, the best picture that you can see is from Roger, I think for me that is a perfect match. If you can create a perfect player, I think maybe Kevin or Isner's serve, the forehand of Nadal, the backhand of Roger, and if you have the defense of Djokovic, then I think nobody can beat you easily.
But yeah, I think in the end, every sport is like an art. And although it is a sport and they have to train, they're masters of the art itself as a sport. And I think some can get a really good grasp of the technique itself. Like Roger, and all these top guys. But for me, I think the most beautiful to see is the Roger kind of match.
Q: So your favorite player is Roger Federer, I suppose?
Costa: Yeah, I think so. If I want to watch a TV because I usually watch so much tennis live, so when I put the TV on it is either because of a final or because there is somebody really good like Roger, Djokovic or Nadal playing.
Q: So to wrap up the interview, can you tell us your 2021 personal goals? 
Carlos Costa: I think my goals for this year first are to see if the Olympics are really going to happen and maybe try to help my Portuguese Federation to get there with some players. That's something that I have in my mind really strongly.
And another thing is I'm hoping that this year will be more stable because last year was really, really unsure about everything on the calendar. I think now ATP and WTA have a more stable organizational structure. So they're really trying hard to create the best experience possible for the fans, for the players, for the teams. And I think that's very, very good for them because they're really working hard in those parts.
ADVERTISEMENT
Article continues below this ad
And I think besides that, just always help the players that I work for and give them the best they can achieve. I think that's when I really feel happy is when people that I work with get really successful.
ADVERTISEMENT
Article continues below this ad