The Frenchman Gael Monfils is presently dwelling on an eight-match winning streak on the ATP circuit. Last Sunday, he won a title in Montpelier and this Sunday, he will face Felix Auger-Aliassime for his second consecutive ATP crown on the men's tour.
This week at ATP Rotterdam, the defending champion Monfils did not drop a set. The third seed was comfortably through to the finals. Amidst his success on the Dutch court, he missed the opportunity of spending time with his girlfriend Elina Svitolina on the occasion of Valentine's day.
Gael Monfils'
Valentine's day message to Elina Svitolina
On Valentine's day, both of them are occupied with their professional lives. Svitolina was swinging her racquets in Asia, and Monfils was miles away from her in Europe. And the Frenchman was missing her.
"I already spoke to her (Elina Svitolina). I'm very blessed and happy to have a wonderful girlfriend like Elina. And definitely, I can't wait to be with her," Monfils shared on February 14 in Rotterdam.
Gael Monfils and Elina Svitolina are constantly engaged in charity and welfare ventures. They denote $100 to the Odessa Children's Hospital in Ukraine for every single ace they hit during their matches.
Svitolina also runs a foundation, the Elina Svitolina Foundation in Ukraine. It encourages children to pick up tennis racquets and teaches them values such as hard work and self-discipline.
Also Read – WATCH: Gael Monfils Trolls Elina Svitolina For Christmas Gift
On the WTA courts, the Ukranian Elina Svitolina reached the quarterfinals of the Hua Hin Championships as the top-seed. But Japan's Nao Hibino stunned her in straight-sets. World Number 84 Hibino recorded the first top-ten victory of her career in Thailand.
"I'm so happy to win the match today because she's one of the top players in the world," Hibino said. "I've watched her play on TV so many times, and I'm incredibly happy."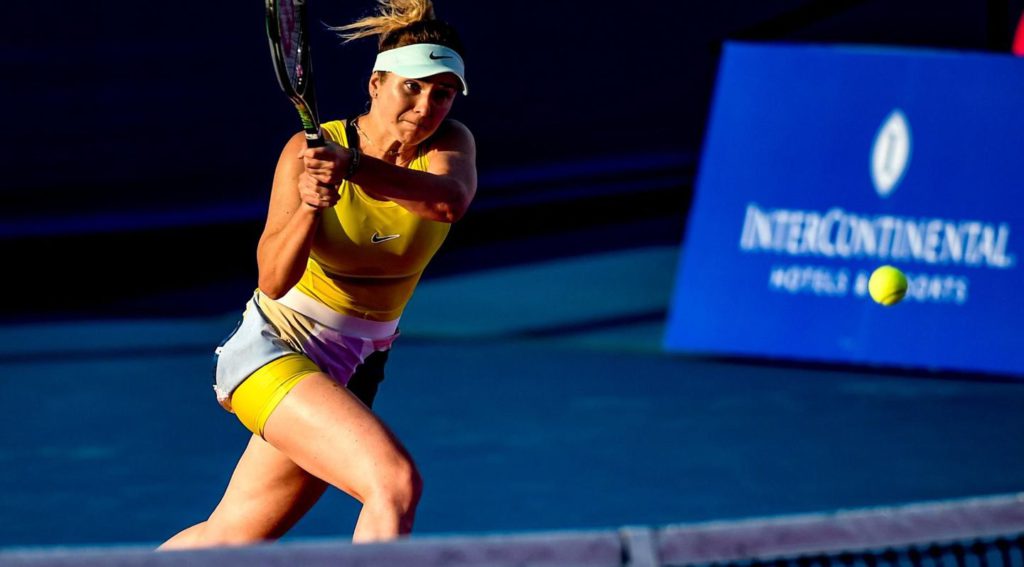 Now World Number four Svitolina will fly to UAE for the Dubai Tennis Championships and she is drawn to open against a qualifier.