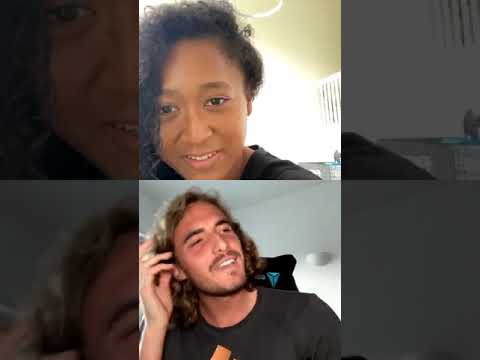 World Number ten Naomi Osaka has picked up a temporary of hosting interviews on Instagram with various tennis stars. Recently, she conducted an interview with the reigning ATP Finals champion Stefanos Tsitsipas and ended up having funny conversations.
The duo was discussing Tsitsipas' hair care routine, he told her about putting mayonnaise in his hair and attempted to play a prank on Naomi. With the Japanese believing Stefanos' words, she fell into his trap.
"I put Greek olive oil in my hair, then I add some wasabi in and some vinegar as well. It blends really well… Then I leave it in for about 25 or 30 minutes [and] go take a shower. I definitely put mayonnaise in, that's for sure. It's like a one time per week thing," the Greek gun stated.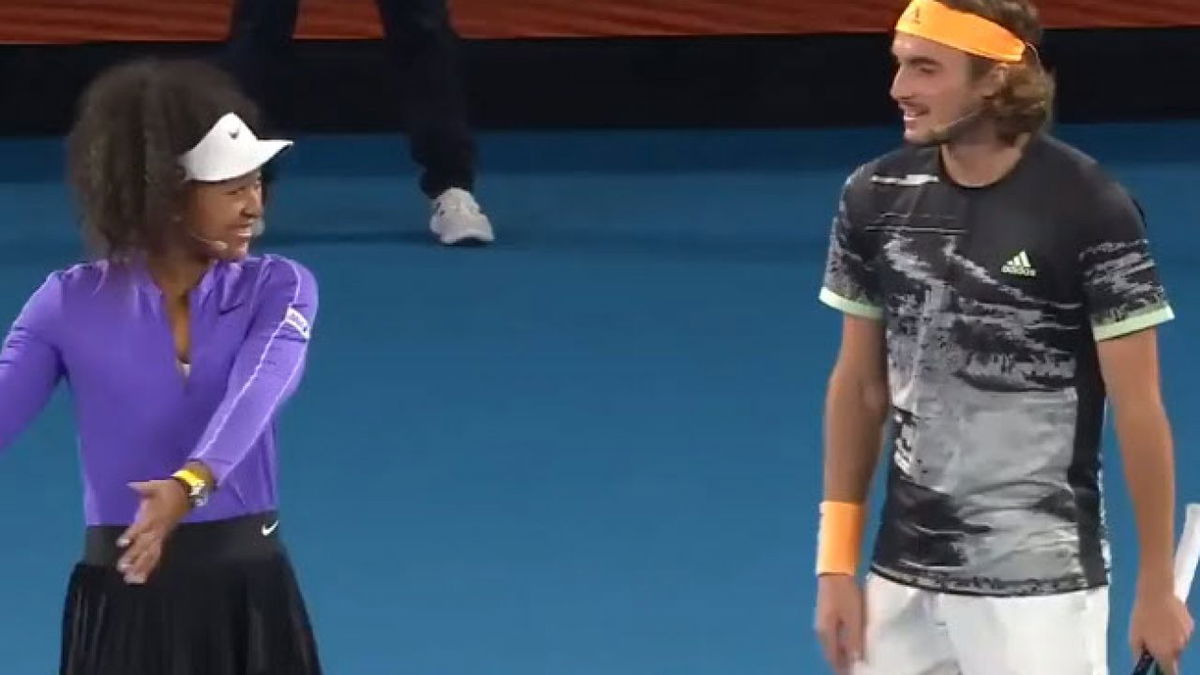 While he was explaining his hair mask routine, Osaka was initially not convinced by his statements. But, later she asked him how does it smell, Stefanos pulled her leg and by making up his pseudo haircare mixture routine.
"Did you actually believe me? I'm making things up. I'm so good at lying! All my life I thought I was so bad at it, but now I suddenly got good at it," Tsitsipas grinned.
The duo also had an interesting conversation involving the founder of Space-X Elon Musk. The Greek lad revealed his admiration towards Musk and confessed to owning a Tesla car.
Read More – "Elon Musk Is a Madman" – Stefanos Tsitsipas Tells Naomi Osaka
Presently, Tsitsipas is staying south of France and training at Patrick Mouratoglou's tennis academy. And Naomi is residing at her parent's house in California, USA.
The new milestone of Naomi Osaka
Former World Number one Osaka recently attained a new milestone in her thriving career. She has earned  $37.5 million from June 2019 to June 2020. The amount is $1.4 Million more than what Serena Williams earned in the same time frame, and she eventually tops Williams and becomes the highest-paid female athlete in the sporting history.